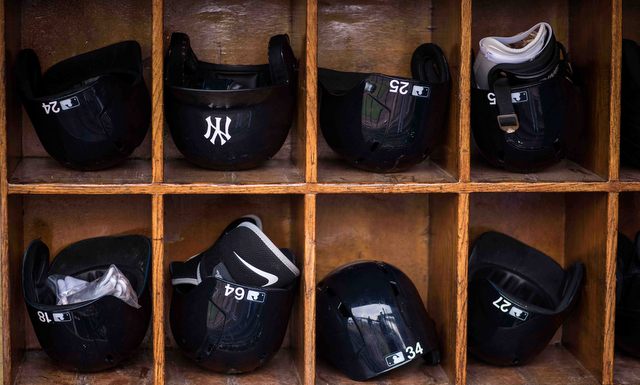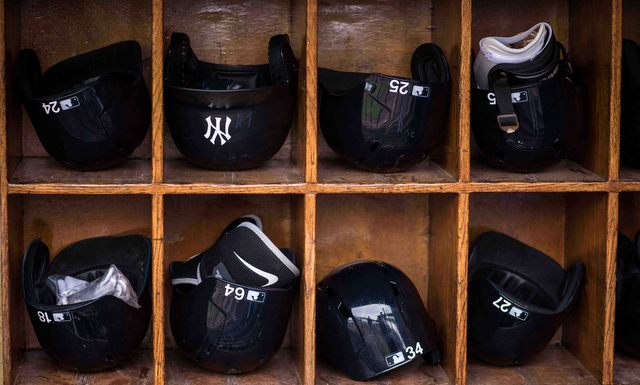 The seemingly never-ending offseason continues. I guess the good news is the Yankees' first Grapefruit League game is four weeks from tomorrow, and yes, that game will be broadcast on the YES Network. Four weeks and one day until actual baseball is on your television. It'll be glorious. I'll post the full Spring Training broadcast schedule once all the networks announce their plans. Until then, here are some newsy nuggets to check out.
Hector Mendoza declared a free agent
Cuban right-hander Hector Mendoza has been declared a free agent by MLB, reports Jesse Sanchez. Sanchez says Mendoza is expected to wait until his 23rd birthday on March 5th to sign, at which point he would be a true free agent unaffected by the international spending restrictions. Every team, including the Yankees and other clubs currently limited by international bonus penalties, would be able to sign him to a contract of any size at that point.
Back in April 2015, Ben Badler (subs. req'd) ranked Mendoza as the 12th best prospect in Cuba, one spot ahead of current Dodgers farmhand Yasiel Sierra. "At his best, he throws 90-94 mph with downhill plane, with solid strike-throwing ability and fastball command for his age … His 76-80 mph curveball is a solid-average pitch," says the two-year-old scouting report. It also mentions Mendoza features a changeup and figures to start long-term.
Sierra signed a six-year deal worth $30M last February — he then pitched to 5.89 ERA (4.26 FIP) in 88.2 innings split between High-A and Double-A last year, and reportedly didn't impress scouts either — so I guess that's the benchmark for Mendoza. The Yankees have steered clear of the big money Cuban player market the last few seasons, so I'm not expecting them to get involved. And, frankly, I didn't even know the guy existed until a few days ago.
Teams asking for Montgomery in trades
According to George King (subs. req'd), Brian Cashman confirmed teams have asked for left-hander Jordan Montgomery in trade talks this offseason. "He is a starter and left-handed. His name comes up," said the GM. Not only that, but Montgomery has already has success at Triple-A (albeit in 37 innings) and is close to MLB ready, making him even more desirable. Here's my prospect profile.
It can be really easy to overlook a guy like Montgomery given the strength and depth of the Yankees' farm system, but he's come a long way as a prospect the last few seasons. He's added a cutter and also gained quite a bit of velocity, going from 88-91 mph in college to 93-95 mph in 2016. The Yankees seem to have a knack for getting guys to add velocity. Their throwing program must be good. We'll see Montgomery in the Bronx in 2017. I'm sure of it.
MLB.com's top prospects by position
Over the last few days MLB.com has been releasing their annual positional prospect lists. That is, the ten best prospects at each position. Several Yankees farmhands make appearances on the various lists. Here's a quick recap:
I'm a bit surprised the Yankees only had one player on the outfield list, but eh, whatever. The shortstop list is stacked as always. Torres is one spot ahead of Braves shortstop Dansby Swanson, the first overall pick in the 2015 draft. Mateo is one spot ahead of Twins shortstop Nick Gordon, the fifth overall pick in the 2014 draft.
James Kaprielian failing to crack the top ten righties shouldn't be a surprise. He did miss just about the entire 2016 season, after all. Also, I'd be more bummed about not having a top catcher prospect if, you know, Gary Sanchez didn't exit. But he does and that's cool. Same thing with first base and Greg Bird. Landing five prospects in the various top ten lists is pretty cool.
Update: On Twitter, Jim Callis says Blake Rutherford ranks 14th among outfielders in MLB.com's upcoming top 100 prospects list.
Spring Training is getting shorter
Starting in 2018, Spring Training will be a whole two days shorter, reports Ronald Blum. Huge news, eh? As part of the new Collective Bargaining Agreement the regular season will increase from 183 days to 187 days starting in 2018, and the shorter Spring Training will help make that happen. The goal was to add more off-days "in a way that doesn't just chew up offseason days," said MLBPA general counsel Matt Nussbaum.
The players have been pushing for more in-season off-days for a while now, and at one point they proposed shortening the season to 154 games. I'm not surprised that didn't happen. The owners would be giving up four home games each, plus television contracts would have to be revised because they include a minimum number of broadcasts and things like that. Lots of logistical issues to work through. So anyway, two fewer days of Spring Training in two years. Yippee.