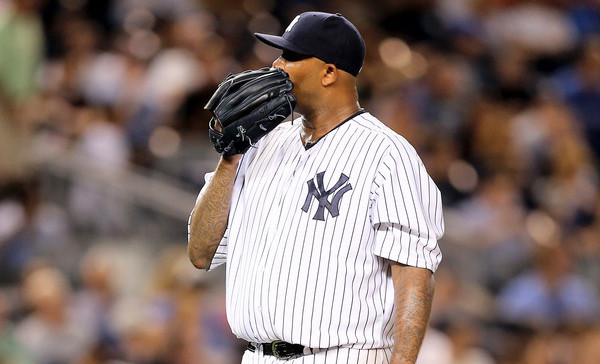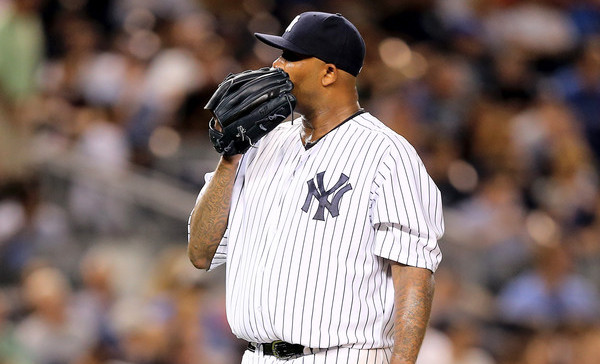 In a vacuum, it's never a bad thing to go into a season with more than five options to fill out a team's starting rotation. After all, how many times have we heard the line, "There's no such thing as too much pitching" thrown about? It's a cliche that is true; having "too many pitchers" from which to shape a rotation is like having "too much" pizza. But that is only true in a vacuum, not reality. What if it's too much Pizza Hut/Domino's/Papa John's? We could certainly argue that one slice of that "pizza" is already too much. And in baseball reality as opposed to a baseball vacuum, having lots of pitchers doesn't necessarily mean you have lots of good pitchers. So stand the (potential) 2016 New York Yankees.
Given the end of the 2015 season, the Yankees have no fewer than seven pitchers who could all lay some claim to spots in the starting rotation. Of course, given their contracts, Masahiro Tanaka and CC Sabathia aren't leaving that rotation any time soon. Nathan Eovaldi, returning from injury, impressed in the second half and he'll likely round out the rotation's top three. He'll be followed by the sometimes big Michael Pineda in the fourth spot and Luis Severino, who proved he belonged in the Majors during the second half, will finish out the five. No one, however, makes it through a season with only five starters, so we've got to consider Ivan Nova and Adam Warren as other options in the rotation. Every single one of these pitchers has some sort of question mark as we move to 2016.
All of those pitchers, save for Warren and Severino, spent time on the Major League disabled list at some point in 2015 and there's a good bet that Tanaka, Sabathia, and Pineda hit the DL at some point in 2016 (though you could say this about any pitcher who's ever picked up a baseball). Aside from that, there's the performance concern with Eovaldi and Severino. While they certainly shined in the second half, can they repeat it? Eovaldi's got a whole bunch of innings that don't look like the ones he compiled after his disaster start in Miami and Severino is still in his early 20's with big potential, but also big bust potential (stop me if you've heard the one about young Yankee starters not living up to their promise with the organization). This is all a roundabout way of saying that the Yankees would be wise to go shopping for a starting pitcher–either by free agency or trade–once the World Series ends. Predicting the trade market is hard and, remember, your trade proposal sucks, so let's just focus on three free agent starters that I'm sure will be a frequent topic of conversation 'round these parts in the next few weeks: David Price, Jordan Zimmerman, and Jeff Samardzija.
Price is the obvious number one choice here. He's a big lefty who's shown he can hack it in the American League for a long time and the Yankees love that. Zimmerman is a big righty who's thrown no fewer than 195 innings since 2012 and has excellent control. Samardzija, as he has been previously, has already been linked to the Yankees and is a potential reclamation projects, something the Yankees also love.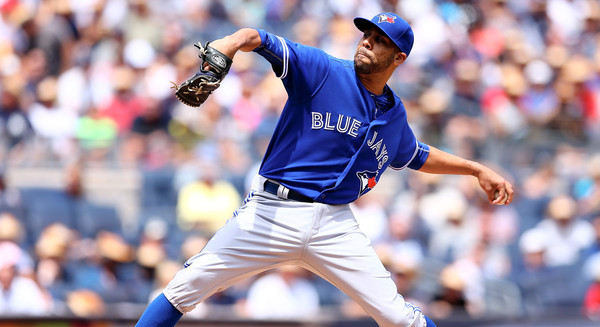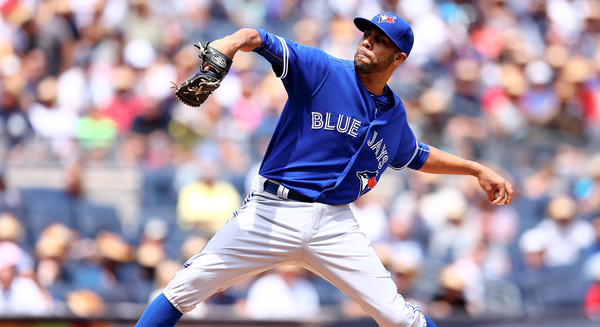 In that old, familiar vacuum, Price is the guy the Yankees want, need, and sign; he's almost too perfect for them not to. But in that old, familiar reality, there are two big roadblocks to price: time and money. It's highly likely that the front office and/or ownership will view a potential big contract for Price as just another CC Sabathia contract: pretty great at first and then an absolute disaster by the midway point.
With Zimmerman, there's likely to be a draft pick issue: do they want to give up a draft pick for Not The Best Guy Available? There's also the fact that Zimmerman will likely demand a huge price tag, which his performance may not live up to. Don't get me wrong here as Zimmerman is a very good pitcher, but he's been "up and down" (though all good) in the last few years. He's got two dominant ones–2012 and 2014–and two seasons that are "only" above average-good (2013, 2015). The Yankees may balk at Zimmerman's (potential) salary demands if they don't think he's capable of being that 2012/2014 guy more often.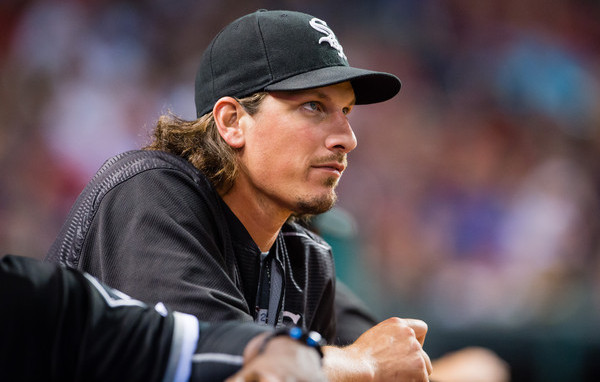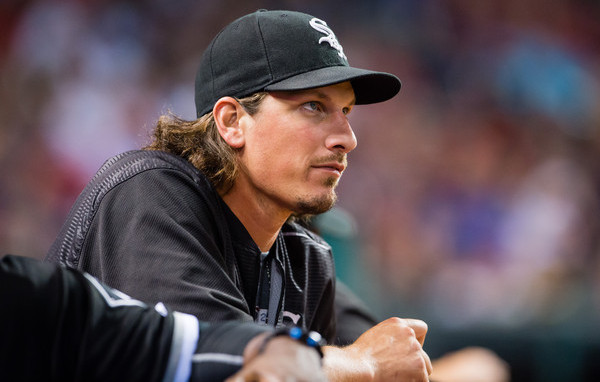 Then there's Samardzija. Like Zimmerman, he may have draft pick compensation tied to him. Like Zimmerman, and to a greater extent than Zimmerman, there are most definitely performance concerns with him. After all, he just had his worst professional season in which his strikeout rate dropped 5.1% from the year before and his groundball rate plummeted to below 40%. Despite that, there is a 'bang for your buck' factor with Shark if he signs a pillow contract to see him through to the next offseason.
These guys all come with some risk, but we could argue it's less collective risk than the risk represented by the pitchers currently in the Yankees' employ. One of them–or any of the other free agents I didn't list here–is a necessity, though. The 2015 Yankee rotation is not sustainable for 2016, even with great bullpen management  by Joe Girardi. Each of these guys could be the wrong option for the listed reasons, but they could also be the right guy for the listed reason. Though he's not the best of the bunch, Zimmerman probably represents the best option for the Yankees. He's more of a sure thing that Samardzija and is likely to be less costly–both in terms of years and money–than David Price.
Ironically enough, though, after all these words, I wouldn't be surprised if neither of these three guys landed in the Bronx for 2016 and beyond. I might be a touch disappointed, but I wouldn't necessarily be shocked either. Whether it's these guys or others, however, the Yankees need to do something to bolster the rotation going forward, even if there are a lot of options already in house. Because you can never have too much pitching.