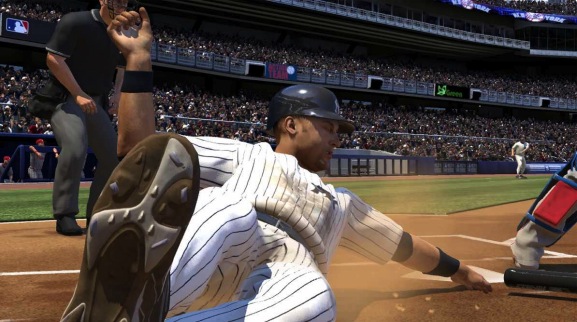 It seems like every year, baseball games get better and better. Back in the day we had a tremendous selection. Nintendo featured RBI Baseball and Baseball Simulator 1.000, two excellent titles, plus the playable Bases Loaded. (Though I was always partial to Base Wars.) Super Nintendo brought Ken Griffey Jr. Baseball, one of my favorite all-time baseball games. But with the introduction of the Sony Playstation, it seemed like baseball games slid in quality. Developer 989 Studios, a division of Sony, produced their MLB series, which I found unplayable. In order to finish a game in a reasonable amount of time I had to reduce to six innings, and that screwed over my players as they raced for stat tiles. Triple Play Baseball was kind of fun, but it still didn't catch my attention.
Then came Playstation 2 and MVP Baseball — though it was nothing more than a rebranding of EA's Triple Play series. Everything changed. The gameplay went faster, so you could play a full nine innings in a reasonable amount of time. The pitching system was better, too, making for a more fun game all-around. Then came the 2K series. For the 2006 season MLB/MLBPA granted 2K an exclusive (non-Sony) license to develop games. I loved the 2K6 game, though it seems like the game degenerated every year from there on. I got 2K8, but didn't enjoy it at all. Thankfully, the Sony replacement for their MLB series, The Show, progressively got better and better. In 2009 it blew the 2K game out of the water.
As the season approaches, so does the release date for MLB 10: The Show. GameDaily has an early preview, and it looks pretty damn cool. The article starts off talking about the extras, like the Road to The Show feature and Home Run Derby mode, but I'm more interested in the actual game play. After all, that's what the game's all about, right?
According to GD, we should see some significant improvements in this year's version.
The developers added 1,250 new gameplay animations, 1,000 presentation animations and 400 personalized pitcher and batter animations.
To me, animations can make or break a game. My biggest complaint with older Madden versions was that poor animations led to unrealistic gameplay. More animations means the computer can more accurately identify the most realistic option. It might not be as relevant in a baseball, where the main animation issues arise when there's one defender chasing down a ball, as in football, where all 22 men are in constant motion, but it still matters in terms of playability.
Another excellent improvement: base running. Maybe it's just me and my lack of skill with a controller, but I had a terrible time running the bases in MLB 09. Any improvement on that front would be greatly appreciated.
The game comes out on March 2, with a deserving player gracing the box.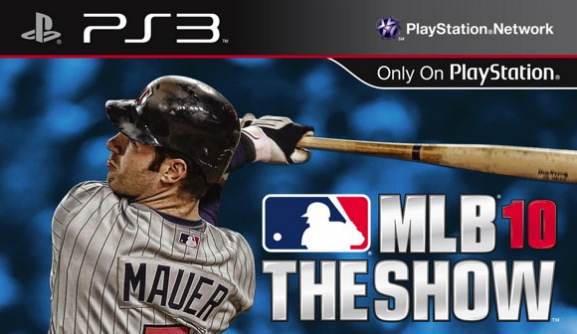 Check out the article for more information on changes in MLB 10: The Show. This video also provides a quick, cursory rundown.