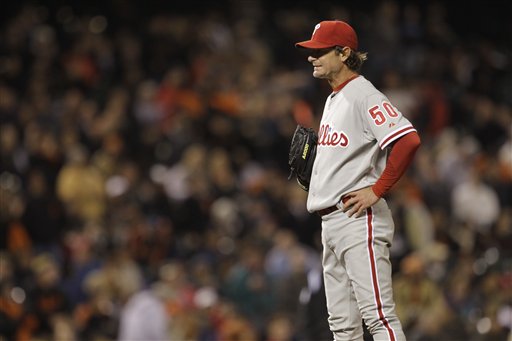 I'm kind of bummed out that the Phillies flip-flopped Kyle Kendrick and Jamie Moyer in their rotation; I was hoping to see an old man matchup of Moyer and Andy Pettitte tomorrow. Instead, he'll go tonight against A.J. Burnett, two pitchers that couldn't be any further away from each other on the pitching spectrum. Moyer got demolished last time out by the Red Sox, and I'm hopefully the Yankees will do the same. I'm pretty sure the AL East is no place for a senior citizen.
On to the other good news: Alex Rodriguez is back! Well, kind of. He'll be the designated hitter tonight because his lateral movement isn't all the way back, but getting your cleanup hitter back is always a good thing. Jorge Posada resumes his regular catching duties. Here's the rest of the lineup…
Jeter, SS
Swisher, RF
Teixeira, 1B
A-Rod, DH
Cano, 2B
Posada, C
Granderson, CF
Russo, 3B
Gardner, LF
And on the mound, Allen Burnett.
The skies look threatening, but there appears to be enough of a window to get this sucker in. First pitch is scheduled for 7:05pm ET, and can be seen on YES. Enjoy.