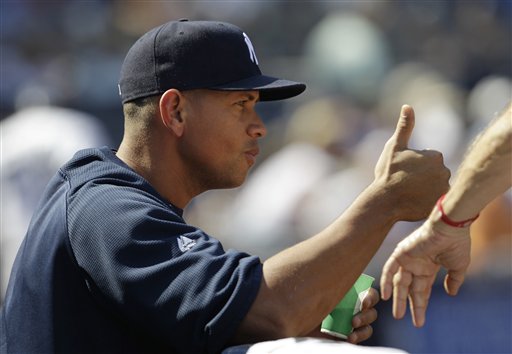 The Blue Jays got the best of the Yankees last night, with Jose Bautista getting revenge for an alleged pitch thrown at his head by homering late in the game to break a tie. Now it's time for the Yanks to get some payback of their own.
I'm not talking about plunking Bautista or anything, let him puff his chest out and think he's shown everyone he's the man. He's going to be playing golf in October one way or the other. I want to win, and not just win, but win big. Bludgeon them right from the start and show no mercy. Remind Bautista and the rest of his teammates that they're nothing but fourth place afterthoughts in the game's toughest division, and even though they won the battle yesterday, they were always doomed to lose the war.
Here's the starting nine…
Jeter, SS
Swisher, RF
Teixeira, 1B
Cano, 2B
Thames, DH
Posada, C
Kearns, LF
Granderson, CF
Nunez, 3B
And on the the bump, it's Dustin Moseley.
This one's scheduled to start a little after 7pm ET and can be seen on good ol' My9. Enjoy.