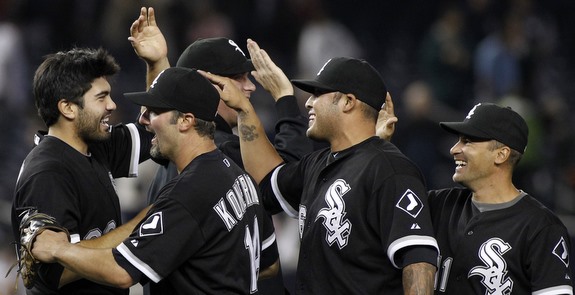 No heartbreak tonight, pls.
Derek Jeter, SS
Nick Swisher, RF
Mark Teixeira, 1B
Alex Rodriguez, 3B
Robinson Cano, 2B
Andruw Jones, LF
Jorge Posada, DH
Russell Martin, C
Curtis Granderson, CF
Bartolo Colon, SP
Apparently the Low-A Charleston squad in the house watching the game tonight, so hopefully some of that Slade Heathcott and J.R. Murphy magic rubs off on some of the big guys. First pitch is scheduled for a little after 7pm ET and can be seen on YES. Enjoy.