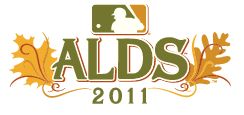 It's crunch time. The Yankees' have their collective back up against the wall; a win extends their season for another game and a loss sends them home for the winter. It's obviously not an ideal situation, but it is what it is. Nothing they can do now but win.
Tonight is A.J. Burnett's chance at redemption, a chance for us all to get behind him and forget all about the ugliness of the last two seasons. Joe Girardi will surely have a quick hook, but I'd really love to see Burnett just shove it tonight. Come out throwing fastballs on the black with a dirty hook for swings and misses. He's due for a game like that, and there really would be no better time for him to have a start like that. Here are the lineups…
New York Yankees
Derek Jeter, SS
Curtis Granderson, CF
Robinson Cano, 2B
Alex Rodriguez, 3B
Mark Teixeira, 1B
Nick Swisher, RF
Jorge Posada, DH
Russell Martin, C
Brett Gardner, LF
A.J. Burnett, SP
Detroit Tigers
Austin Jackson, CF
Ramon Santiago, 2B
Delmon Young, LF
Miguel Cabrera, 1B
Victor Martinez, DH
Don Kelly, RF
Jhonny Peralta, SS
Alex Avila, C
Wilson Betemit, 3B
Rick Porcello, SP
It's another chilly but clear night in Detroit. The game is scheduled start at 8:37pm ET and can be seen on TBS. If the Phillies and Cardinals are still playing by then, this beginning of this game will be on TNT. Enjoy.