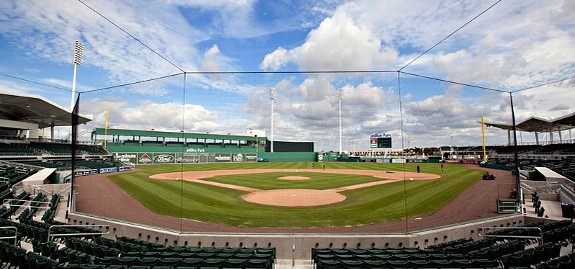 No one knows how to over-manage quite like baseball managers, particularly Joe Girardi. Adam Warren is starting tonight's exhibition game against the Red Sox because the Yankees didn't want to give Boston a look at ace CC Sabathia so late in Spring Training. Nevermind that they've faced CC thirteen times since he came to New York, they have to hide him tonight just to make sure David Ortiz doesn't see something he missed the other 59 times he faced him. I'm not complaining, but I've always found the idea of hiding starters from division rivals in Spring Training to be quite humorous. Anyway, here's the lineup….
LF Brett Gardner
CF Curtis Granderson
RF Andruw Jones
3B Eric Chavez
DH Raul Ibanez
1B Brandon Laird
C Jose Gil
2B Ramiro Pena
SS Doug Bernier
RHP Adam Warren
Available Pitchers: RHP Dellin Betances, RHP D.J. Mitchell, RHP Cory Wade, RHP George Kontos, LHP Juan Cedeno, LHP Mike O'Connor, RHP Phil Wetherell, RHP Craig Heyer, RHP Zach Varce, LHP Aaron Dott, and SwP Pat Venditte all made the trip and are available if needed.
Available Position Players: C Gus Molina, 1B Addison Maruszak, 2B Kevin Russo, SS Carmen Angelini (!), 3B Jorge Vazquez, LF Colin Curtis, CF Justin Maxwell, and RF Cole Garner will replace the starters. C Mitch Abeita, IF Jose Toussen, and OF Austin Krum also made the trip and are available if needed.
Tonight's game starts at 7:05pm ET and can seen on YES locally or ESPN nationally. Enjoy.