Was it a textbook win? Absolutely not. Does it still count as a win? Hell yes. Sometimes you have to win ugly games, and that's exactly what the Yankees did Tuesday night against the Orioles.

Welcome To The Bigs, Rook
Wei-Yin Chen is technically a rookie, but he spent seven years pitching in the Japanese league before coming stateside this past winter. His first three pitches in MLB were balls, and the fifth was hit out of the park by Derek Jeter for a leadoff homer. The Cap'n has led off four of his team's five games this season with a hit, this being the first dinger. One batter later, Nick Swisher doubled off the wall. One batter after that, Robinson Cano flew out to deep center. Then he hit Alex Rodriguez with an 0-2 pitch. Chen would escape the inning without giving up any more runs, but it sure looked like the kid was going to have a long night. And then …
Sweaty Freddy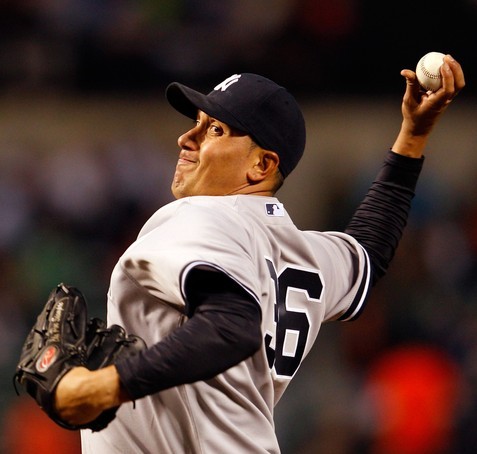 I could have sworn the Yankees traded A.J. Burnett back in January, but it sure looked like that was him on the mound in a Freddy Garcia costume on Tuesday. You could tell right away that Sweaty Freddy was off because he was very wild, leaving stuff up in the zone or yanking his splitter out of the strike zone. He ran the count full on the first four hitters and five of the first six hitters he faced, and he allowed three (!) runs to score on wild pitches. Garcia threw five (!!!) wild pitches, one more than all of last season and the first five wild pitch game since Ken Howell of the Phillies on April 5th, 1989. That was Joe Girardi's second career game. Yeah, it's been a while.
All told, Freddy threw just 52 strikes out of his 98 pitches, allowing three walks and hitting another guy with a pitch. The Orioles had men on base seemingly the entire time he was on the mound, and for whatever reason, Girardi decided to leave him in with a man on third and two outs in the fourth even though Nick Markakis was asking to be LOOGY'd. Garcia was left in to plunk Markakis and allow the runner to score on a wild pitch. It was quite dumbfounding. Baltimore jumped out to a 4-1 lead on the play, meanwhile…
Shut Down
A-Rod got hit by that pitch in the first and was the last Yankee to reach base until Russell Martin singled with one out in the fifth, ending a span of twelve straight retired by Chen. The southpaw pitched out of that jam, but he wasn't so luck in the sixth. Three of the first four Yankees to bat in the inning reached base, and the first run came around to score on an Andruw Jones sacrifice fly. Buck Showalter left Chen in, and he should have escaped the inning had Mark Reynolds not butchered Martin's ground ball. A run scored on the play, and then Brett Gardner singled in the tying tun one batter later.
Showalter left his young pitcher out to dry, costing him a shot at his first big league win in an effort to … what? Steal one more out? I don't really get it, but who cares, it was to the Yankees benefit. Through six full innings, the Yankees and Orioles were all knotted up at four.
Blown Opportunity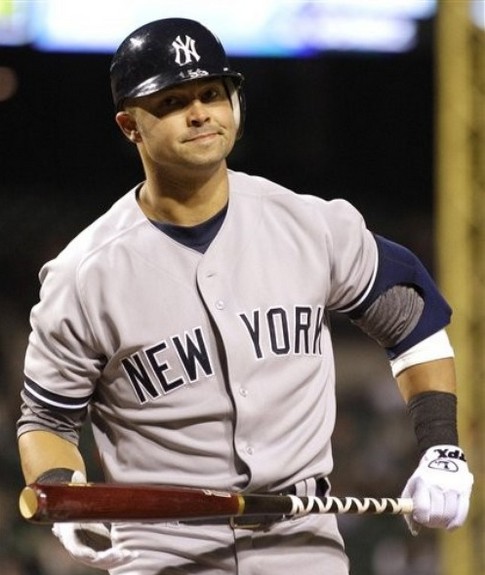 With Chen out of the game, the Yankees had a chance to take the lead in the seventh. Matt Lindstrom plunked Swisher with a pitch to open the frame, but he was thrown out at the plate on Cano's double. I actually didn't have a problem with the send, the ball went into the left field corner and it took a perfect relay from J.J. Hardy to get the bang-bang play at the plate. I can understand holding the runner with no outs, but I am all for the aggressiveness since another runner was sitting in scoring position. It didn't work out, that's life.
The Bullpen Show
As I said the other day, I hope David Phelps goes into the Hall of Fame as a Yankee. Dude was throwing darts in his 2.1 IP of work, strikeout out four batters, all looking. He has yet to allow a baserunner this year — granted, it's just three innings — and has been very impressive. I thought he was lifted too early — and in hindsight he obviously was — but hey, it was the eighth inning and gosh darn it, that's David Robertson's inning.
D-Rob threw a scoreless eighth, and Boone Logan allowed a dinky little ground ball single to Nolan Reimold before Cory Wade bailed him out. He pitched out of a bases loaded situation in the ninth before striking out the side in the tenth. Clay Rapada chipped in to get them through the eleventh, even striking out a right-handed hitter. They can't all be 1-2-3 innings, but these fellas did the job. Their combined line: 6.1 IP, 2 H, 0 R, 2 BB, 10 K.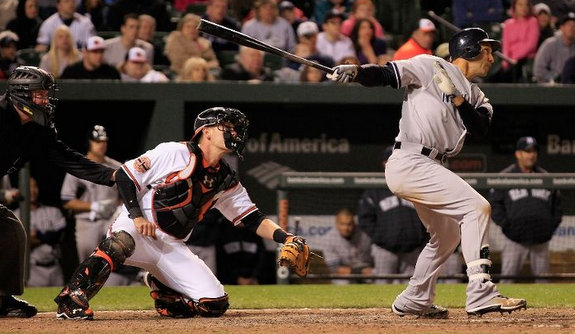 Raul Ibanez, True Yankee™
My favorite part of Spring Training is when we all look back at it and laugh. Ibanez was atrocious all throughout March, and yet there he was delivering the game-winning hit against the Orioles on Tuesday. Now don't get me wrong, he could still be terrible this season, in fact the odds are in favor of it, but he got the job done tonight.
The rally all started with Cano, who doubled off the third baseman's glove and moved over to third on A-Rod's ground out. After Teixeira's chopper to second made it two outs with the man still on third, the Orioles intentionally walked Granderson to get to Ibanez but did not intentionally walk Ibanez to get to the noodle bat of Chris Stewart. Pedro Strop was throwing serious cheddar, but he hung a slider in a two-strike count and Ibanez doubled over Markakis' head in right to give the Yankees the lead in the 12th. If game-winning extra-inning hits against the Orioles in April don't make you a True Yankee™, nothing does.
Leftovers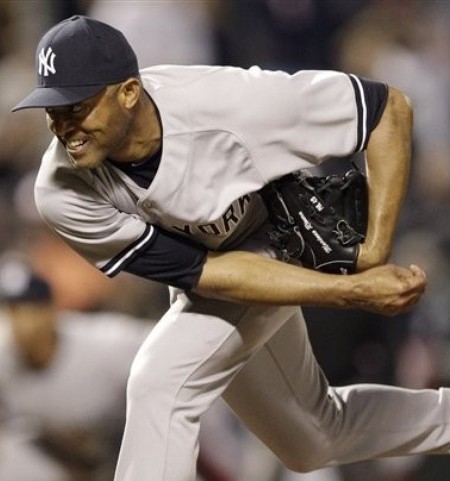 Mariano Rivera blew the save in a one-run game on Opening Day, but he slammed the door with no issues in this one. Endy Chavez and Markakis strikeouts book-ended a Hardy fly ball. Pretty routine, business as usual for the Sandman.
Prior to Ibanez's double, the Yankees were 1-for-16 with runners in scoring position. The Orioles were 0-for-8, if that makes you feel any better. So far, this season, the Yankees are just 9-for-51 (.176) with men on second and/or third. That's going to correct at some point, and it will be glorious.
It was one stupid start, but Garcia is going to have to pitch better going forward. The strike zone was quite large in this one and he still couldn't take advantage. Michael Pineda and Andy Pettitte are coming back before long, and he's the obvious candidate to get lifted from the rotation.
Jeter's leadoff homer was the 24th of his career, moving him passed Rickey Henderson for the sole possession of the franchise record. Rickey spent five years in the Bronx. Rickey was good.
Box Score, WPA Graph & Standings
MLB.com has the box score and video highlights, FanGraphs the other nerdy stuff, and ESPN the updated standings.

Source: FanGraphs
Up Next
The Yankees will look to complete the sweep on Wednesday night, when CC Sabathia gives it a go against Jake Arrieta. They're going to need some innings from the big man.