The Yankees finally got their first win of the season, though Monday's game clearly proved that they just beat up on bad teams and can't beat contenders. Isn't that the narrative now?

What Do They Always Say About Spring Training?
Jeremy Hellickson allowed 20 runs in 20 IP this spring, then he damn near threw a complete game shutout against the Yankees on Sunday. Ivan Nova was nearly as bad as Hellickson in camp — 21 runs in 22.1 IP — but he also shook it off and came out throwing bullets on Monday night. The Yankees' young right-hander wasn't quite as dominant as Tampa's young right-hander, but two runs over seven innings is more than enough to succeed in this town. Nova did allow ten hits — six for extra bases — but he struck out seven and walked zero. Seven grounders against seven fly balls is a bit out of character, however.
It was all about command for Nova, the one thing that most eluded him in Spring Training. He did a fine job of keeping the fastball down and was able to get weak swings at his breaking stuff when ahead in the count. The Orioles had runners on base in every inning but the second, so yeah, it wasn't the cleanest game. This start was basically a bad Ivan Nova start from the second half of last year, and that's still pretty good.
The Cap'n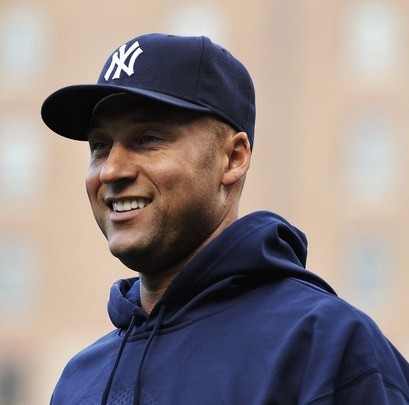 Derek Jeter has led three of the four games off with a hit this year, including this one. It was part of a 4-for-4 night, which included three singles and big opposite field double. Although he only scored one run and drove in another, Jeter seemed to be in the middle of every rally the Yankees put together, either starting it or extending it. He's got a robust .412/.444/.471 batting line through four games, but I'd be remiss if I didn't point out that two of those games were started by left-handers. The Cap'n still does his best work against southpaws, as we saw in this one.
Sadly, Jeter also dropped down a sac bunt in the sixth after the first three batters of the inning reached base. Four of the six men they sent to the plate reached base that inning, with the exceptions being Jeter on the bunt and Alex Rodriguez's inning-ending double play. Derek was 3-for-3 at that point, and it sure would be nice to see him swing the bat in that spot rather than "play the game the right way." Nitpicking, I suppose.
The Adventures of Eduardo
I can't imagine any utility infielder has ever been as polarizing as Eduardo Nunez. Starting in place of A-Rod at third base, Nunez managed to flub a somewhat routine ground ball in the third, make a diving catch of a line drive in the fourth, and run in circles before catching a pop-up in the ninth. He also singled, drove in a run with a sacrifice fly, and got hit by a pitch. The Orioles are throwing another southpaw tomorrow, and I'm willing to bet Nunez will be in the lineup again. I'm thinking second base this time.

Leftovers
David Robertson and Mariano Rivera got their first work in since Opening Day, each throwing a scoreless inning. Robertson allowed two hits and struck out two, Mo went one and one. I was telling myself this morning that Joe Girardi would probably go all-in with his bullpen if they had a lead just to get that first win of the season. This didn't really qualify as going all-in, but I can't imagine we'll see Robertson and Mo pitch with four runs leads all that often this year.
Every Yankee had a hit except for Nick Swisher (two walks) and A-Rod (one walk). Here's a fun little factoid: four games in, the offense has drawn 25 walks while striking out just 18 times as a team. That's pretty nuts. Al from Miami has six walks and two strikeouts on the season. Curtis Granderson doubled, Andruw Jones homered (off a righty specialist!), and a bunch of other guys had singles. Poor Brian Matusz had no chance, he had to work for every strike and the Yankees were making him pay when he made a mistake.
I don't understand why both runners were on the move when A-Rod had a full count in the second inning. Matt Wieters is arguably the best defensive catcher in baseball — threw out 37% of base stealers last season — and they had Matusz on the ropes. A-Rod struck out and Jeter was thrown out at third. Rally and inning over. I don't think teams send runners in 3-2 counts enough, but you have to pick your spots better. Not against Wieters.
As for that little dust up at the end of the game, apparently the Yankees felt Robert Andino was relaying location to the hitter while on second base and Russell Martin said something to him after the final out was recorded. Normally I'd say he might catch a fastball in the ribs for that, but Freddy Garcia and his nothingball are going on Tuesday. Words might hurt more.
Box Score, WPA Graph & Standings
MLB.com has the box score and video highlights, FanGraphs the nerd score and no highlights, and ESPN the updated standings.

Source: FanGraphs
Up Next
The Yankees will look for their first winning streak of the season on Tuesday, when Garcia gives it a go against Taiwanese import Wei-Win Chen. It'll be his big league debut after spending seven years in the Japanese league. Dude's still only 26, he got started early. That's another night game.