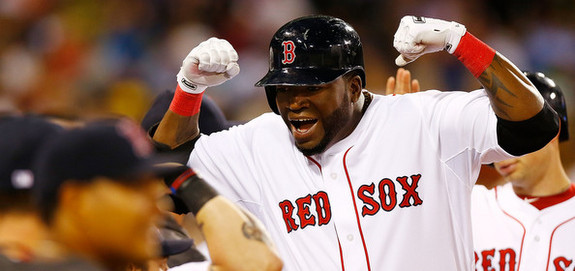 For the first time since the first series of the year, the Yankees and Red Sox will meet for three games in the Bronx this weekend. The two teams are separated by one game in the loss column atop the AL East — four teams are within two losses of first place, which is nuts — so this is a rather important series. Not crucial since it's only late-May, but still important. Winning these intra-division games is the key to finishing in first place after 162 games.
What Have They Done Lately?
Boston blew out the Phillies yesterday and split four games with the Fightin's this week. They've won five of their last seven and 11 of their last 16 games following an ugly 2-9 stretch. At 33-22 with a +50 run differential, the Red Sox have the best record in the AL East, second best record in the AL, and fifth best record in MLB.
Offense
New manager/old pitching coach John Farrell has one of the highest scoring offenses in baseball at his disposal, as the Sawx average 5.0 runs per game (third in MLB) with a team 107 wRC+ (fifth). They are, however, without both OF Shane Victorino (90 wRC+) and 3B Will Middlebrooks (63 wRC+), who are on the DL with hamstring and back problems, respectively. Neither will be back this weekend.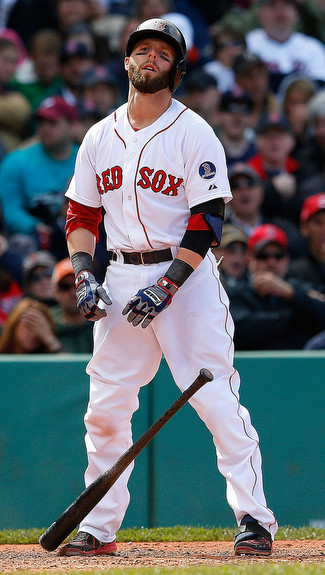 As usual, the Red Sox attack starts with 2B Dustin Pedroia (131 wRC+) and DH David Ortiz (168 wRC+). Pedroia has actually been playing with a torn ligament in his thumb all season, yet he continues to hit anyway. Leadoff man OF Jacoby Ellsbury (90 wRC+) has picked it up of late — he stole a franchise-record five bases on Thursday — while 1B Mike Napoli (118 wRC+) and the surprising OF Daniel Nava (131 wRC+) have provided more than solid support. C Jarrod Saltalamacchia (110 wRC+) has been strong as well.
SS Stephen Drew (86 wRC+) has alternated between really hot and really cold all year, though OF Jonny Gomes (81 wRC+) and IF Pedro Ciriaco (88 wRC+) have been mostly cold. IF Jose Iglesias (164 wRC+ in limited time) has been playing third in place of Middlebrooks. OF/1B Mike Carp (134 wRC+) has been a weapon off the bench, backup C David Ross (90 wRC+) and OF Jackie Bradley Jr. (26 wRC+) much less so. The Red Sox are a middle of the pack team when it comes to hitting homers (57), but they rank among baseball's best at drawing walks (10.3%) and stealing bases (41). It's a better offense than the Yankees have, that's for damn sure.
Starting Pitching Matchups
Friday: LHP CC Sabathia vs. LHP Jon Lester
The Red Sox were nice enough to juggle their rotation this week, squeezing in a Franklin Morales spot start so the 29-year-old Lester got to start against the Yankees instead of the Phillies. The left-baller owns a 3.34 ERA (3.25 FIP) in eleven starts this year, which is right where he was during his heyday from 2009-2010 even though his strikeout rate (7.43 K/9 and 20.1 K%) hasn't rebounded all the way. Lester is limiting walks (2.35 BB/9 and 6.4 BB%) and homers (0.62 HR/9 and 7.9% HR/FB) though, plus he's getting ground balls (50.0%). Three upper-80s/low-90s fastballs — two-seamer, four-seamer, cutter — set up mid-80s changeups and mid-70s curveballs, so Lester is a true five-pitch guy. But you knew that already. He beat the Yankees on Opening Day and they've seen him plenty over the years, both good and bad. No surprises here.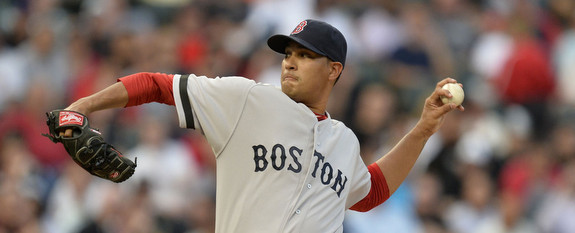 Saturday: RHP Phil Hughes vs. LHP Felix Doubront
Doubront, 25, was temporarily bounced from the rotation a few weeks ago. He's kinda stunk, pitching to a 5.29 ERA (3.87 FIP) despite strong strikeout (9.67 K/9 and 23.6 K%) and ground ball (51.4%) rates. Doubront does walk too many (4.74 BB/9 and 11.6 BB%) and he will serve up some long balls (0.91 HR/9 and 13.2% HR/FB). A big-breaking low-to-mid-70s curveball is his moneymaker, but he'll also throw mid-80s changeups to go with low-90s two- and four-seamers. The Yankees saw Doubront four times last year and he frustratingly shut them right down each team. Hopefully that changes.
Sunday: RHP Hiroki Kuroda vs. TBA
The Red Sox have not yet officially announced their Sunday starter, but it is expected to be RHP Clay Buchholz. The 28-year-old is dealing with what amounts to shoulder soreness — they're calling it AC joint soreness, but same thing, basically — but he's thrown some bullpen sessions after having his last start skipped. He's been excellent this year (1.73 ERA and 2.52 FIP) with dynamite peripherals: 9.04 K/9 (26.0 K%), 3.34 BB/9 (9.6 BB%), 0.25 HR/9 (3.7 % HR/9), and 48.0% grounders. Buchholz uses low-90s four-seamers and upper-80s cutters to set up his knockout low-80s changeup, which might be the best right-handed changeup in the world. He'll also throw some upper-70s curveballs. The Yankees have seen lots of him in recent years, both the good and bad versions.
If Buchholz can't go on Sunday, the 36-year-old RHP Ryan Dempster will start in his place. He won't be on short rest or anything, it'll be his regular turn thanks to the Morales spot start yesterday. Dempster hasn't been all that good this year, pitching to a 4.45 ERA (4.40 FIP).
Bullpen Status
The Red Sox have a very good bullpen, especially in the late innings. RHP Joel Hanrahan blew out his elbow and is lost for the season, but injury-prone RHP Andrew Bailey (2.41 FIP) has been nails as closer. RHP Junichi Tazawa (3.15 FIP) and RHP Koji Uehara (3.35 FIP) have been very good in setup roles, ditto LHP Andrew Miller (2.89 FIP). LHP Craig Breslow (2.91 FIP) has been good in limited time since coming off the DL. RHP Clayton Mortensen (4.83 FIP) is the long man and in a few days Morales (6.06 FIP in one game) will be available following the spot start.
Joe Girardi's bullpen is in decent shape, but I'm guessing Ivan Nova still needs another day or two following Wednesday's 61-pitch outing. Mariano Rivera and David Robertson has both had the last two days off, and given the importance of the series, I'm guessing both will be available all three games this weekend if necessary. Check out our Bullpen Workload page for exact reliever usage. Over The Monster is the place to go for the latest and greatest on the Red Sox.