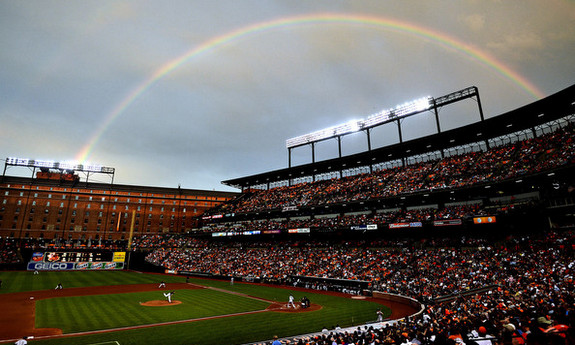 Friday night's loss was just another frustrating loss in a season full of them, as the offense EXPLODED for three early runs only to see the lead squandered late. The kind of game the Yankees can't afford to lose, basically. Either they start winning some games consistently or they're going to continue sinking like a stone in the standings. It's that simple. They're close to exhausting their margin for error. Here's the lineup the Yankees are throwing at left-hander Zach Britton:
CF Brett Gardner
SS Jayson Nix
2B Robinson Cano
DH Vernon Wells
RF Ichiro Suzuki
LF Zoilo Almonte
3B David Adams
1B Lyle Overbay
C Austin Romine
And on the mound after some confusion yesterday is right-hander David Phelps.
It's hot and humid in Baltimore, and apparently there is some rain in the forecast tonight. The kind of stuff that could cause a delay but not enough for a postponement. First pitch is scheduled for 7:15pm ET and can be seen on FOX. Definitely can't remember the last time the Orioles were on FOX. Try to enjoy the game.