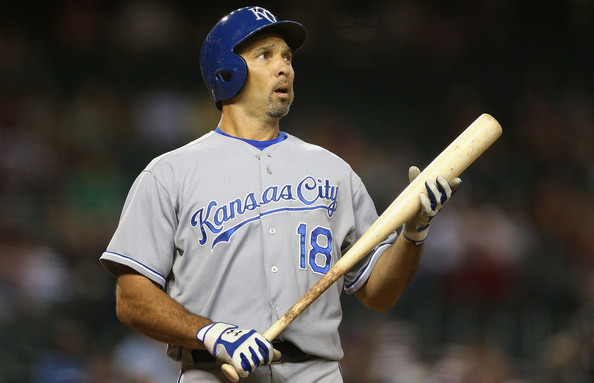 According to George King, Raul Ibanez is not interested in becoming the Yankees new hitting coach. Ibanez is one of three finalists for the Rays managerial opening, but King says Ibanez doesn't want to coach at all if he doesn't get the Tampa job. The Yankees planned to talk to Ibanez about their hitting coach gig a few weeks ago and at one point he was interested in hearing what they had to say.
The Yankees fired hitting coach Kevin Long more than five weeks ago now. Brian Cashman confirmed earlier this week that they have an interview lined up next week with a new candidate and that they've yet to bring anyone back for a second interview. We heard Chili Davis, Dave Magadan, and James Rowson were interviewed at some point. Davis joined the Red Sox and Magadan will remain with the Rangers. The Yankees also had interest in Cubs assistant hitting coach Eric Hinske, but he declined to interview.
At this point I really have no idea who the leading candidates are for the hitting coach position. Rowson has spent seven years as a hitting instructor in the team's farm system and seems as likely a candidate as anyone. With the Rays bringing in a new manager, I wonder if their hitting coach Derek Shelton would an option for the Yankees. He managed in New York's farm system from 2000-02 and is said to be close with Joe Girardi and new VP of Baseball Ops Gary Denbo.
Given their interest in Ibanez and Hinske, it's clear the Yankees aren't prioritizing experience in their search for a new hitting coach. Those two have no experience whatsoever in the role. It seems like whoever they bring in will be a surprise hire, kinda like when Larry Rothschild was named pitching coach a few years ago. There were no reports Rothschild even interviewed for the job, then bam, he was hired. I guess we'll find out who the new hitting coach will be soon enough.