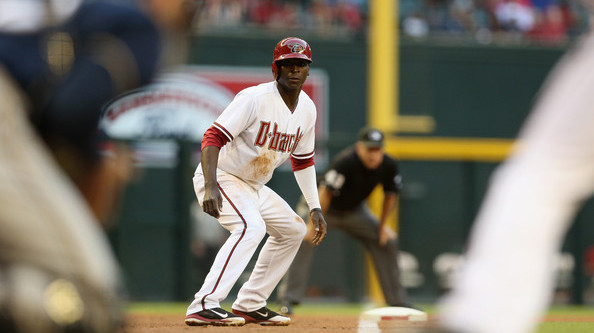 The Yankees needed to get younger this offseason. Or, rather, they needed to get better, and the easiest way to do that was to get younger. The club had been stuck relying on old past-prime players and needed to change direction. Old players can still be really useful in moderation. But a roster full of 'em? Not the way to go.
After the end of the 2014 season, several key Yankees' folks said the team intended to get younger in 2015. Joe Girardi said "at times we ran out four guys, five guys over 35 years old. I don't think that will happen next year," at his end-of-season press conference. Hal Steinbrenner said young players are "going to play a big part" for the team going forward during a radio interview in early-October. They talked the talk, for sure.
Teams say that sort of stuff every offseason — we want to get younger, more athletic, more well-rounded, etc. — and usually it's just lip service. The intention is there but they never really follow through. That hasn't been the case for the Yankees this winter. Girardi and Steinbrenner said they expected the club to get younger this winter and they have. Derek Jeter was replaced with Didi Gregorius*, Martin Prado with Jose Pirela/Rob Refsnyder, Hiroki Kuroda with Nathan Eovaldi, and Francisco Cervelli with John Ryan Murphy. They also have plenty of young relievers ready to replace Shawn Kelley and David Huff.
* Jeter was he oldest regular shortstop in the league last year, so the Yankees were going to get younger by default. They got way younger though. They didn't replace Jeter with, say, soon-to-be 32-year-old Stephen Drew.
The Yankees didn't just get younger, however. They got younger at key positions — the middle infield, behind the plate, and on the pitching staff. Only two teams since 2009 have had two middle infielders age 25 or younger qualify for the batting title in the same season — the 2011 Cubs (Starlin Castro and Darwin Barney) and the 2011 Nationals (Ian Desmond and Danny Espinosa) — and the Yankees could very well do that in 2015 with Gregorius and either Pirela or (most likely) Refsnyder. Going young on both sides of second base is risky, but the Yankees seem willing to do it.
Catcher is a weird position because teams want either a young starter and a veteran backup to mentor him, or a veteran starter and a young backup he can mentor. With Brian McCann entrenched behind the plate, the Yankees have to go the veteran starter/young backup route next season, and John Ryan Murphy will presumably serve as McCann's backup following the Cervelli trade. Down the road two or three years, perhaps Murphy will take over as the starter with McCann serving as the veteran backup as he ages and sees more time at DH.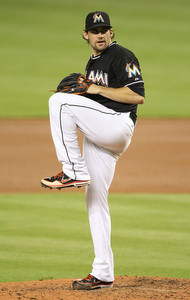 Heading into next season, the only positions where the Yankees will have legitimately old and clearly past their prime players are first base (Mark Teixeira), right field (Carlos Beltran), and DH (Alex Rodriguez). I guess you could argue McCann belongs in that group as well, though I'm optimistic about his chances of rebounding next year, maybe foolishly. Otherwise the Yankees have prime age starters at catcher, third base, left field, and center field plus the kids at second base and shortstop.
As for the pitching staff, there are five rotation spots to fill, and the Yankees are planning to have 26-year-old Masahiro Tanaka, 26-year-old Michael Pineda, and 25-year-old Eovaldi occupy three of them in 2015. Ivan Nova, who turns 28 in two weeks, will return from elbow reconstruction at midseason to join them. The other rotation spots are slated to go to 34-year-old CC Sabathia and 36-year-old Chris Capuano. The team is locked into Sabathia because of his contract, which is in the back end portion of the "we want the elite years up front and will live with the ugliness on the back end" model, but Capuano is a depth arm on a low-cost one-year contract. In-house replacement starter options include 20-somethings Bryan Mitchell and Jose DePaula.
The Yankees currently have 20 pitchers on the 40-man roster and only four are age 28 or older: Sabathia, Capuano, Andrew Miller, and Esmil Rogers. (Nova's two weeks from joining them.) Of those four, only Miller is expected to be a significant factor next year. Sabathia's a wait-and-see guy after knee surgery while Rogers is another low-cost depth pitcher like Capuano. After Miller and Rogers, the oldest pitchers in the projected bullpen are 27-year-olds Adam Warren and Justin Wilson, who were born a week apart. Given Sabathia's health and Capuano's disposability, there might actually be a point next summer when the only pitcher on the active roster not in his 20s is Miller, who turns 30 in May. Wouldn't that be something?
Now, here's where it gets tricky: getting younger doesn't automatically mean getting better. It's quite risky, actually. We have very little idea of what Gregorius can contribute across a full season and even less about what Pirela and Refsnyder can provide. Kuroda had his worst season as a Yankee in 2014, but if Eovaldi were to match his 3.71 ERA (3.60 FIP) in 199 innings next year, I feel like it would be considered a positive. Murphy as the young backup catcher is great … unless he plays like the 2012 version of Austin Romine, the team's last young backup backstop. Young players and productive young players are two different animals.
Right now, the Yankees are looking for productive young players. They hope Gregorius and Refsnyder and Eovaldi can be those guys. Maybe they can be, maybe they can't. The only way to find out is to let them play. The Yankees are still going to be an older team in general next year, but the little bit of youth they do have is in the right spots. They are young at important up the middle positions and on the pitching staff. That's where you want to have young players whose best years are still ahead of them. The Yankees are never going to tear it all down and rebuild. That's not in their DNA. Instead, they've retooled this offseason by acquiring young players at key positions to carry them in 2015 and beyond.