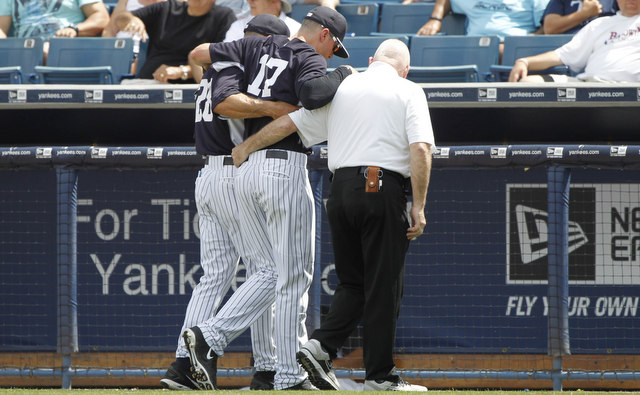 By and large, the Yankees have made it through Spring Training without any major injuries to significant players. Chris Capuano will miss a few weeks with a quad strain, and while it's never a good thing to lose pitching depth, he is replaceable. Brendan Ryan suffered a Grade II calf strain yesterday and had to be literally carried off the field. He's not going to be ready in time for Opening Day, which is now only four days away. Not by a long shot.
Losing Ryan in and of itself is not a big deal, but the middle infield injuries are starting to pile up. Didi Gregorius has missed the last few days with a wrist sprain and is scheduled to return to game action this afternoon, so at least he's on the mend. Jose Pirela has not done anything more than ride a stationary bike after crashing into the outfield wall ten days ago and suffering a concussion. Thankfully everything seems to be going well with Didi's wrist, but Ryan and Pirela being hurt at the same time means the Yankees need a new backup infielder. Their options are pretty limited with Opening Day right around the corner. Let's run 'em down.
A-Rod at Shortstop?
Nope. Moving on …
The Stephen Drew/Rob Refsnyder Option
The Yankees have insisted Drew is a second baseman, so much so that he's played zero innings at shortstop during Grapefruit League play. That'll change today though. Drew is slated to play shortstop during one of the team's split squad games this afternoon — for what it's worth, he said he feels he could pick shortstop back up quickly — just so he could be an option in case Didi's wrist issue lingers.
Following Ryan's injury yesterday, Joe Girardi told reporters the Yankees could go into the season with Drew as their backup plan at shortstop and carry a second baseman as the backup infielder. That's about as close as Girardi could come to saying Refsnyder is a candidate for the backup infielder's job without actually saying it.
"Things can happen quick," said the skipper to Chad Jennings. "I think a lot of clubs hold their breath this time of year that you leave camp the way you are. Sometimes it doesn't happen and you've got to deal with it … Didi and Drew are healthy, so we're going to have to look at probably more of a second baseman in a sense. You could look at a second baseman more than a shortstop because you have two shortstops."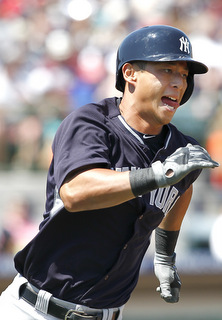 Refsnyder's bat would be a welcome addition to the bench, but, as we've seen this spring, his defense is far from MLB ready. I don't think the Yankees want to go through the hassle of adding Refsnyder to the 40-man roster* only to have him sit on the bench four out of every five games either. That doesn't help his development or the team. And no, like it or not Refsnyder wouldn't take over as the starting second baseman. They've made that very clear.
So yes, using Drew as the backup shortstop and carrying Refsnyder as the backup second baseman is an option, but not an ideal one. The 40-man issue is not insignificant — once Refsnyder is added he won't come off, so flexibility would be hurt — and the Yankees would need to feel confident in Alex Rodriguez as Chase Headley's backup at third base. At this point of his career, I don't see what good being a part-time player does for Refsnyder.
* The 40-man roster is indeed full. The official site shows 39 players but is missing Tyler Austin for whatever reason. Ivan Nova is a 60-day DL candidate, so that's one easy-to-open spot.

Other Internal Candidates
Beyond Refsnyder, the Yankees' other internal backup infield options are Nick Noonan, Cole Figueroa, Jonathan Galvez, and the recently acquired Gregorio Petit, the first three of whom were signed to minor league contracts for this exact reason. To be depth in case guys like Ryan and Pirela got hurt. Galvez hasn't played the middle infield since the 2013 season, so he's not a good reserve infielder candidate. The Yankees need someone who can play at least second base on the bench.
Figueroa is a contact machine, his bat-to-ball skills are top notch (10.0 BB% and 6.8 K% in nearly 1,200 Triple-A plate appearances), but he has zero power and isn't much of a defender. Noonan can't hit but he can defend, all around the infield too. Same with Petit. Figueroa and Noon are left-handed hitters, which isn't ideal, but there's nothing the Yankees can do about that. When it comes to this bench spot, I think the club would be better off with Noonan's or Petit's glove than Figueroa's ability to put the ball in play.
Figueroa, Noonan, and Petit would have to be added to the 40-man roster, though, unlike Refsnyder, they don't have to stay there. They could be designated for assignment whenever Pirela or Ryan gets healthy. These guys aren't part of the long-term plan and wouldn't hurt flexibility. There's a big picture element to all of this the Yankees can't ignore.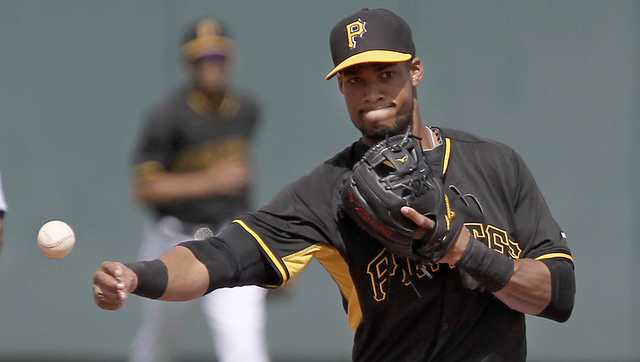 The Out of Options Market
We've reached the point of spring where players who are out of minor league options are starting to get traded (Sandy Leon) or placed on waivers (Cesar Puello). It figures to happen with Austin Romine soon too. There are very few out of options infielders for the Yankees to consider as temporary bench players. In fact, of all the infielders on MLBTR's out of options list, only one is not expected to make his team's Opening Day roster: Pedro Florimon.
The Pirates are expected to waive Florimon soon, and while he's a quality defender at short, he has basically no experience at second (nine games in the minors) or third (eleven games in the minors) bases and absolutely can not hit. He's Ryan without the versatility, basically. The Rays just released Alexi Casilla to avoid paying him the $100,000 retention bonus as an Article XX(B) free agent, so perhaps he's an option. Casilla's a more versatile, less defense-y version of Florimon.
Point is, there aren't many readily available infield options for the Yankees to consider during Ryan's absence, hence the Petit trade. The Yankees didn't get someone better because no one better is available. There's a real dearth of quality infielders in baseball these days. Even replacement level guys are hard to find right now. The Yankees could pick up Florimon and/or Casilla for depth, just to have the extra body around, but they aren't any sort of upgrade over what they have in house right now.
* * *
As fun as it would be to see Refsnyder on the Opening Day roster, I don't see the point in carrying him as a bench player. He needs to play to improve his defense. Taking extra ground balls before games won't help much either. Refsnyder needs game reps. Since Pirela seems to be on the mend, the Yankees can focus on a short-term replacement. I'd prefer Petit or Noonan but if they want Figueroa or Florimon or Casilla, fine, whatever. Either way, this player won't see much playing time. Or shouldn't, anyway. The Yankees only need a band-aid right now. Nothing more.