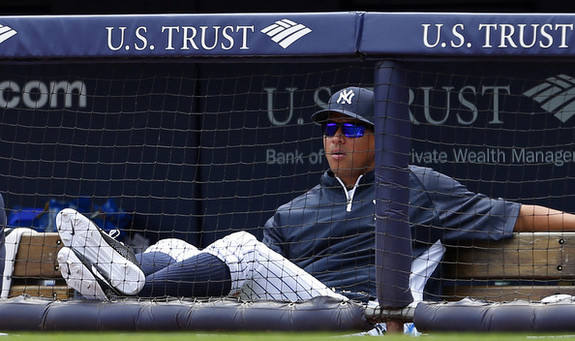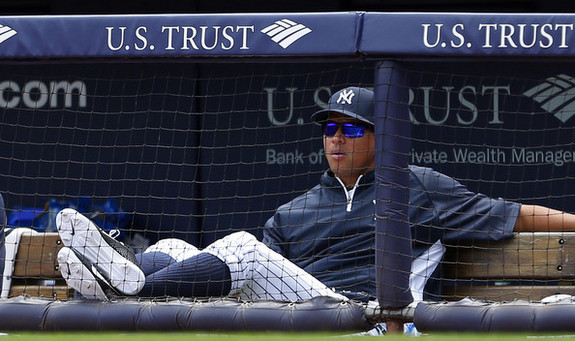 Alex Rodriguez and the Yankees have reached a settlement for the $6M milestone bonus stemming from his 660th career home run, MLB and MLBPA announced in a joint statement. The union was handling the matter on A-Rod's behalf, and a few weeks ago we heard they requested a "hold" so they could continue to negotiate without filing a grievance before the deadline.
As part of the settlement, the Yankees will donate a whole bunch of money to various charities. No money is going to A-Rod. Here are the details from the press release:
As part of this resolution, Mr. Rodriguez and the Yankees have agreed that a total of $3.5 million in charitable contributions will be made by the Club, with $1 million going to the following charities that have long enjoyed the support of one or both: the Special Operations Warrior Foundation, the Boys & Girls Club of Tampa, and Pitch In For Baseball; and $2.5 million going to the MLB Urban Youth Foundation, which will use the money to further programs and initiatives aimed at increasing youth participation in baseball, particularly in urban areas. Commissioner Robert D. Manfred, Jr. will determine the initiatives to be supported by the $2.5 million contribution after consulting with Mr. Rodriguez, and taking into consideration the focus of Mr. Rodriguez's past charitable contributions. 
On one hand, MLBPA caved and was unable to get the player the bonus in his marketing agreement with the team. On the other hand, hooray for money going to charity, even if it's not the full $6M. The Yankees also save on the luxury tax — A-Rod's bonus would have counted against the tax and cost the team even more cash. I'm sure Hal Steinbrenner likes that.
There are still four more $6M milestone bonuses left in A-Rod's marketing contract with the team. He's due a bonus for his 714th (tying Babe Ruth), 755th (tying Hank Aaron), 762nd (tying Barry Bonds), and 763rd (passing Bonds) career homers. Alex comes into today with 15 dingers on the season and 669 in his career. He's signed through 2017 and needs 45 homers to catch Ruth and trigger the next bonus. That might be a close one. Catching Ruth and Bonds seems unlikely.
The Yankees refused to pay Rodriguez the $6M bonus claiming his past performance-enhancing drug ties had rendered the milestone unmarketable.