Ah, late December. The last out of the World Series seems a distant memory, but we still have over a month and a half to go until Spring Training. And despite the warmth around these parts lately, the gloomy overcast that's accompanied it makes spring feel impossibly far away. Still, it's the holiday season and regardless of what you celebrate, this is generally a time of hope, of optimism. So, for a few moments, let's be optimistic about the Yankees and look at the reasons we have to believe that next year will be better than last.
Power and Patience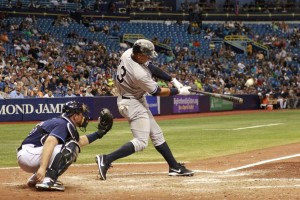 Taking walks and hitting homers are generally considered 'older player' skills in baseball, as opposed to speed and contact, which are generally associated with younger players. The middle of the Yankees' lineup–some combination of Mark Teixeira, Alex Rodriguez, Brian McCann, and Carlos Beltran–is rather old, but also rather good at taking walks and hitting for extra bases. Essentially, these guys are good at what they're "supposed" to be good at. There's no need for these guys to worry about smacking singles or taking the extra base; these guys need to focus on the old "take and rake" approach that made them successful. Granted, there are injury concerns with all of them, but when they're on the field, they produce (and we're trying to shoo away negativity for a few hundred words).
Mandatory Improvement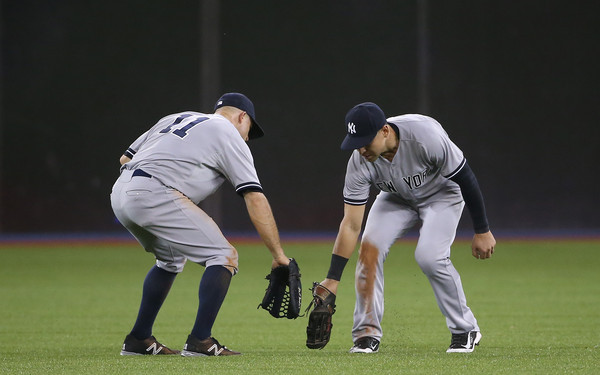 Both Brett Gardner and Jacoby Ellsbury had some bumps in the road in 2015. For Gardner, it was the second half of the year. For Ellsbury, it was every part of the year after his return from injury. Gardner's had second half slumps before and will hopefully be better in 2016. Ellsbury, on the other hand, seemed to hit rock bottom in 2015 and unless he's hurt all year again, there's no way he could be any worse than he was. Even a modicum of improvement from Ellsbury would help the team greatly and he can give it, so long as he finds a way to not relive last year.
Continued Growth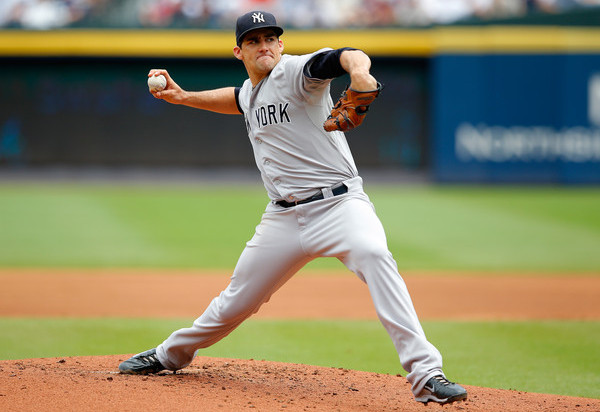 Despite some forearm trouble at the end of the year–and too many hits given up–Nathan Eovaldi took a step forward as a pitcher during his first year with the Yankees. With that confidence under his belt, and another year of tutelage from Larry Rothschild, we could see Eovaldi grow even more and tap more deeply into the potential that his stuff shows so often. Similarly, Luis Severino got a taste of the big leagues last year and performed more than admirably. He seems ready to take a step forward to help solidify the (likely-to-be-shaky) Yankee rotation.
The Bright Future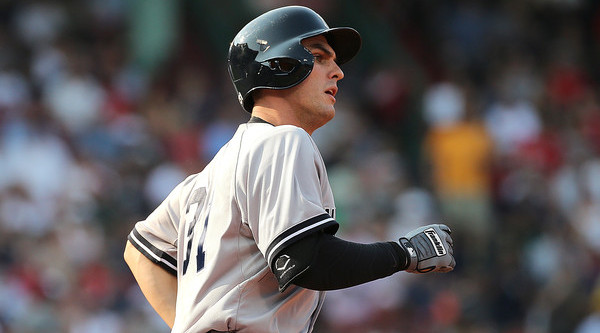 Greg Bird showed us something last year. And not only did it give the Yankees a boost they needed during Tex's absence, but it gave us some hope for the future of the Yankees. If Bird could do it, maybe Gary Sanchez and Aaron Judge can. Maybe Bryan Mitchell can. Prospects are, by their very nature, long shots. Greg Bird is by no means a guarantee to perform like he did or even close to it again, but he showed us that he can. It made us believe that others could, too.
The people woo are close to me know that I love baseball and, since i's a typical topic of conversation anyway, they ask me how I think the Yankees will do in the coming year. My honest answer is that it'll probably be similar to last year: somewhere between 84-88 wins and fighting for that second wildcard. But in the back of my mind, I always think they can do more, will do more. They have some of the pieces necessary to be better than that, even if my better judgment says they won't. This is the time–the time before Spring Training–for hope and belief. This year, I'm choosing to believe.