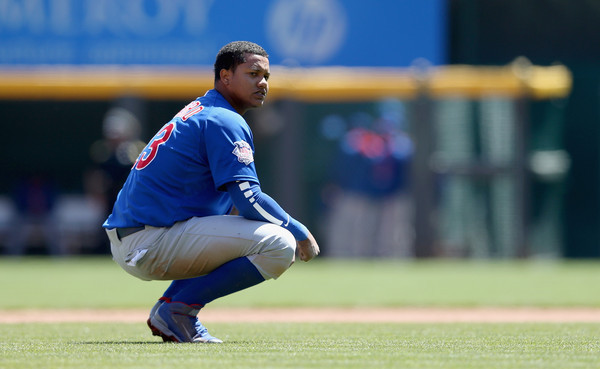 Over the last three years, the Yankees have been stuck somewhere between serious contention and rebuilding. They did make the postseason this past season, so they did have a chance to win the World Series, but they were hardly set up to be a force in October. At the same time, they weren't bad enough that scaling back and rebuilding was necessary. They were in the middle of World Series contention and total rebuild.
Normally the middle is a bad place to be, especially for a smaller market team that may not have the resources to go for it and doesn't want to risk alienating fans with an Astros style rebuild. A big market team like the Yankees can go all-in on contention at pretty much any time though. Sign some big name free agents and boom, you've at least generated buzz and given off the illusion of World Series contention, especially during the offseason.
The Yankees have stayed away from that approach this offseason. They haven't signed any free agents — big name or small name! — and they insist they won't spend much money. It's clear the "World Series or bust" mentality no longer exists. Well, maybe it still exists, but it's not being put into action right now. Trading Justin Wilson for two Triple-A arms is not a move that gets made by a team prioritizing contention in 2016.
At the same time, the Yankees are not undergoing a full blown rebuild because they can't. Ownership insists they can't rebuild in the New York market — "We can't rebuild here. That's not what we're about, our fan base," said team president Randy Levine to Brian Heyman recently — and while I'm sure many fans would accept a true rebuild, I think they're in the minority. The casual fan still dominates the market and casual fans usually aren't patient.
That said, there's more to it than the market. The Yankees are not going through with a massive tear down rebuild because the roster doesn't allow it. There are too many unmovable players on the roster. Unmovable because of no-trade clauses or declining performance or both. Wilson and Adam Warren were two of the few Yankees with positive trade value and they were dealt last week. Brett Gardner and Andrew Miller are two others and they've been in all sorts of rumors this offseason.
Beyond them, the Yankees don't have a ton of desirable players to offer. They're building a new young core — Didi Gregorius, Starlin Castro, Aaron Hicks, Dellin Betances, Luis Severino, and Greg Bird appear to be the main pieces of that new core — and those guys are presumably off-limits. Maybe not completely off-limits, but the Yankees don't figure to move them unless they get a substantial return. As Brian Cashman said last week, they don't do "old and expensive" anymore.
Even if the Yankees were willing to tear the whole damn thing down and rebuild from the ground up, they can't. The rosters clogged and there's little they can do about it. So, instead, they wait. They're waiting for the big contracts to expire, and thankfully that will start next offseason with Mark Teixeira and Carlos Beltran. CC Sabathia and Alex Rodriguez and maybe Masahiro Tanaka will be gone the following offseason. Those are some huge contracts.
Shedding those salaries will give the Yankees a lot of money to play with — I can't shake the feeling the team will prioritize getting under the luxury tax threshold at some point the next two years — and it also frees up some roster spots. Teixeira's departure clears a spot for Bird. Beltran's departure clears a spot for Aaron Judge. A-Rod's departure clears the DH spot for Brian McCann and thus the catcher's spot for Gary Sanchez. So on and so forth.
It's not quite that simple, but you get the idea. I'm sure the Yankees would love to trade Teixeira this offseason and install Bird as their full-time first baseman. They can't do that though. Teixeira has full no-trade protection and has said in the past he doesn't plan on going anywhere. So if you can't trade him, what's the best best thing? Try to win with him because the second wildcard makes it easier to get to the postseason than ever before.
So that's the Yankees' plan. Rebuild as much as possible and feign contention with the guys they're stuck with. It sounds simple but it rarely is. The Yankees have made it pretty clear getting younger is the priority right now, not winning. If winning were the priority, the trade deadline would have gone differently and this offseason would be going differently. They are still good enough to at least be interesting, to win 80-something games and remain relevant for most of the summer. That's better than a tear down in my book.
"I think at the end of the day, this is becoming a young players' game, and I think it's important to recognize that," said Levine. "So I think you can win — and I think you need a blend of good young players and veterans and a lot of luck to go through the playoffs."