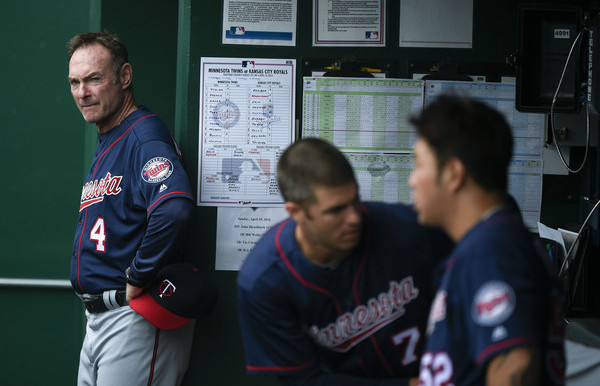 The Rockies and the Twins and the Rockies and the … Twins. This eleven-game stretch against the Rockies and Twins ends this weekend with three games against Minnesota. The Yankees have gone 4-4 in the first eight games, which isn't good. They did take three of four in Target Field last weekend though. Now these two teams will play three in Yankee Stadium this weekend.
What Have They Done Lately?
After the Yankees left town last weekend, the Twinkies played three games against the Phillies at home, and they took two of three. They dropped the finale yesterday. Minnesota is 23-49 with a -115 run differential overall. That is the worst record and run differential in all of baseball. Yes, even worse than the Braves (25-47 and -97).
Offense & Defense
When you're as bad as the Twins, you do everything poorly. That includes scoring runs. They average only 4.04 runs per game with a team 90 wRC+. Bad. Bad bad bad. The Twins are without OF Miguel Sano (115 wRC+), who is due to begin a minor league rehab assignment sometime this weekend. He won't return this series. Also, 3B Trevor Plouffe (71 wRC+) is day-to-day with a groin strain. Word is he won't go on the DL but may have to sit out this weekend.
Manager Paul Molitor's best hitter so far this season has been ex-Yankee IF Eduardo Nunez (121 wRC+), who has started to slow down the last two weeks or so. Now that I said that he's going to hit about .800 this weekend. Way to go, me. 1B Joe Mauer (107 wRC+) is the big name and 2B Brian Dozier (101 wRC+) has been one of their better players over the years as well. RF Max Kepler (99 wRC+) torched the Yankees last weekend. CF Byron Buxton (46 wRC+) looked lost though. The Yankees picked him apart at the plate.
LF Robbie Grossman (160 wRC+) has been excellent since being recalled about a month ago. High-priced Korean import DH Byung-Ho Park (89 wRC+) isn't working out too well, though he does mash taters (12 HR). C Kurt Suzuki (91 wRC+) always crushes the Yankees for some reason. SS Eduardo Escobar (84 wRC+) is probably going to play short with Nunez at third while Plouffe is out. C Juan Centeno (47 wRC+) and UTIL Danny Santana (63 wRC+) are the other bench players.
Defensively, the Twins have a very good outfield and one really good infielder in Dozier. Escobar can pick it on occasion too. Nunez still makes his hilarious errors from time to time. You know what I mean. Good old Eduardo Scissorhands. Mauer is okay at first base and Suzuki was never quite as good defensively as his reputation. He's a classic Nichols Law catcher.
Pitching Matchups
Friday (7:05pm ET): RHP Masahiro Tanaka (vs. MIN) vs. LHP Tommy Milone (vs. NYY)
Remember Pat Dean, the generic lefty the Yankees hammered for seven runs in 2.1 innings in Minnesota last week? The Twins sent him down to Triple-A after that game and replaced him with the even generic lefty-ier Milone. The 29-year-old southpaw has a 5.79 ERA (5.18 FIP) in four starts and one relief appearance so far this season, and as always, he's kinda limited walks (7.1%) while giving up a ton of homers (1.93 HR/9). His grounder rate (48.6%) is good and his strikeout rate (19.4%) is better than it's ever been before, though I think that's a sample size thing and not a change in skills thing. Righties have historically punished Milone, who sits 87-89 mph with his four-seamer and sinker. Low-80s changeups and sliders are his two primary offspeed pitches. The Yankees didn't see Milone during the series in Minnesota last weekend.
Saturday (1:05pm ET): RHP Michael Pineda (vs. MIN) vs. RHP Ervin Santana (vs. NYY)
Santana, 33, has been a rock solid starter throughout his career, but he's having a miserable 2016 season, pitching to a 4.83 ERA (4.50 FIP) in 13 starts and 72.2 innings. His strikeout (17.7%), walk (6.8%), and grounder (43.8%) numbers are in line with his career norms, but he's been much more homer prone (1.36 HR/9) than usual, and for some reason righties are hitting him much harder than lefties. That's the opposite of the rest of his career. Santana still sits in the mid-90s with his fastball and he still throws a ton of mid-80s sliders. He'll also throw a few mid-80s changeups per start to keep hitters honest. Santana held the Yankees to three runs (two earned) in 7.1 innings last week.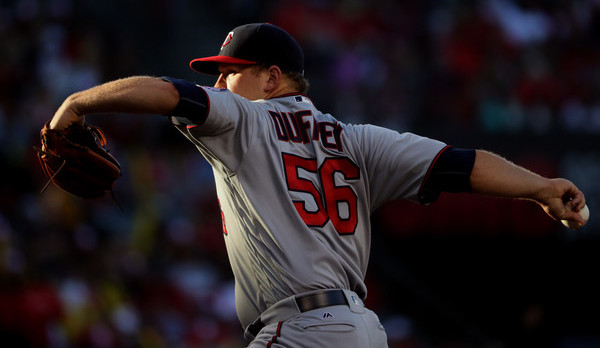 Sunday (1:05pm ET): RHP Nathan Eovaldi (vs. MIN) vs. RHP Tyler Duffey (No vs. NYY)
The 25-year-old Duffey had an excellent rookie half-season in 2015 (3.10 ERA and 3.24 FIP), but he's been unable to carry that success over into 2016. Through eleven starts and 59.2 innings he owns a 6.18 ERA (4.68 FIP) because he gives up a ton of homers (1.68 HR/9). Yikes. His strikeout (18.0%), walk (5.1%), and grounder (45.6%) rates are solid yet unspectacular. Both lefties and righties have given Duffey problems this year. Low-90 four-seamers and sinkers set up a hard low-80s curve and a low-80s changeup. The Yankees didn't face Duffey when these two clubs met a week ago.
Bullpen Status
Poor Paul Molitor. This bullpen is a disaster. The Twins have one good reliever and he's a lefty specialist. They've had to cycle through several closers too. Not great, Bob. Here is their relief crew.
Closer: RHP Brandon Kintzler (2.75 ERA/4.80 FIP)
Setup: LHP Fernando Abad (2.16/2.76), RHP Michael Tonkin (3.82/3.71)
Middle: RHP Kevin Jepsen (6.08/6.29), LHP Buddy Boshers (0.90/1.52), RHP Ryan Pressly (3.99/4.14), LHP Taylor Rogers (3.98/4.79)
Long: RHP Neil Ramirez (5.14/6.55)
Closer Glen Perkins is done for the year with a shoulder injury, and Jepsen replaced him earlier in the season. He kept getting lit up though, so now Kintzler is seeing ninth inning time. Abad, who has been far and away Minnesota's top reliever (Boshers has thrown ten innings), is his primary setup man. Everyone else is there because, well, someone has to pitch, you know?
Jepsen, Rogers, and Tonkin all threw an innings' worth of pitches yesterday. Rogers has pitched on back-to-back days. You can head on over to our Bullpen Workload page for the status of the Yankees' bullpen. They had an off-day yesterday, so everyone is pretty fresh.