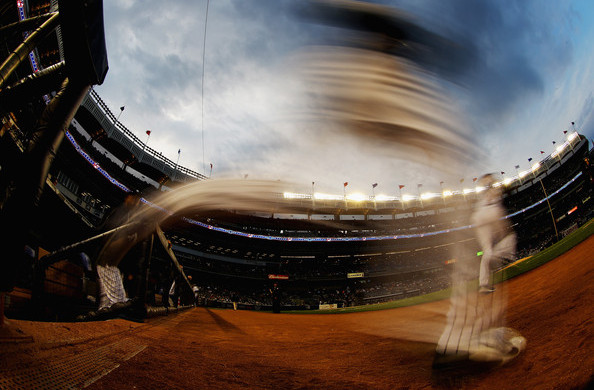 Is it crazy to call these 17 days before the trade deadline the most important 17 days for the Yankees since at least the 2008-09 offseason? I don't think so. With ownership reportedly on the fence about buying or selling, these 17 days may determine while the Yankees sell buy for the future or do something silly like stand pat. I'm not sure what else the decision makers need to see, but whatever.
The second half gets started this evening with the first of three against the Red Sox. Believe it or not, this is the Yankees' first home game of July. They started the month with a ten-game road trip before the All-Star break. The last home game was the walk-off wild pitch against the Rangers. Yeah, it's been a while. Michael Pineda started the team's last home game and he'll start this one tonight too. Hopefully Big Mike shows up and not Mini-Mike.
I'm not going to have time to add the lineups to the game thread, so I'll instead direct you to Chad Jennings' site. I trust he'll have 'em. The weather in New York today is so much nicer than it was yesterday. It's hot, don't get me wrong, but at least it's not grossly humid again. Tonight's second half opener will begin at 7:05pm ET. You can watch on WPIX locally and MLB Network nationally. Enjoy.