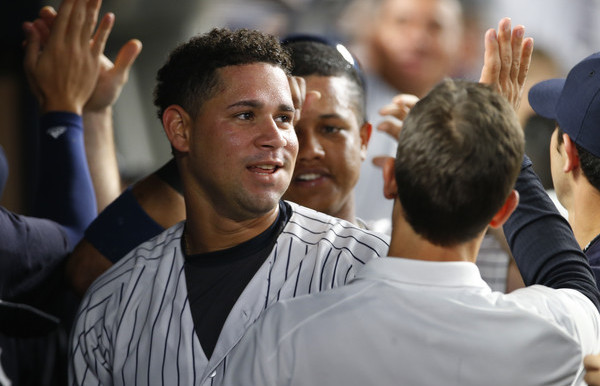 According to multiple reports, Gary Sanchez has decided not to play for the Dominican Republic during the upcoming 2017 World Baseball Classic. The tournament begins March 6th and the Championship Game will be played March 22nd at Dodger Stadium.
Sanchez told Sweeny Murti he initially accepted an invitation to play in the WBC, but he changed his mind recently and will instead spend Spring Training with the Yankees. That's good. Sanchez is about to begin his first full season as the starting catcher and he needs to familiarize himself with the pitching staff.
Dellin Betances will suit up for the Dominican Republic, which will be managed by Yankees first base coach Tony Pena. Didi Gregorius is going to play for the Netherlands. Minor leaguers Kellin Deglan (Canada), Tito Polo, Carlos Vidal, and Donovan Solano (all Colombia) are on WBC rosters as well.