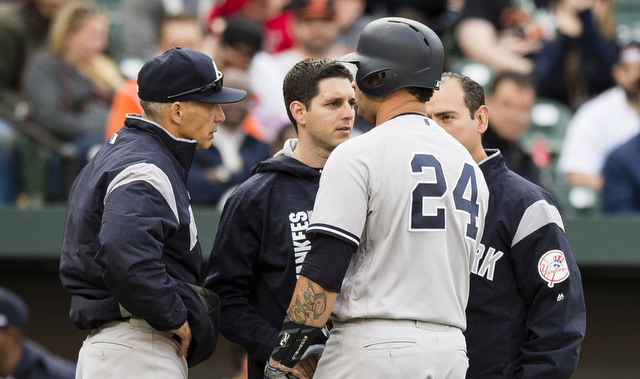 The Yankees announced some news following this afternoon's win over the Rays. A quick recap:
Sanchez out four weeks. Gary Sanchez will miss four weeks with a Grade I strain of his brachialis muscle. That's the muscle behind the biceps. Girardi clarified that the Yankees expect Sanchez to be back in the big leagues in four weeks, not just starting baseball activity.
Montgomery to debut Wednesday. Jordan Montgomery will start Wednesday's game and make his big league debut. Girardi said they're doing that specifically to give Masahiro Tanaka and CC Sabathia an extra day of rest. Luis Severino will pitch Thursday instead.
Shreve sent down. The Yankees optioned Chasen Shreve to Triple-A Scranton following today's game. That clears a 25-man roster spot for Montgomery. They still need to clear a 40-man spot. That might not happen until Wednesday.
So good news and bad news. Yay for Montgomery, boo for the Sanchez injury. All things considered though, four weeks for Sanchez isn't terrible. The way he grimaced in pain Saturday had me thinking it was a serious shoulder problem.