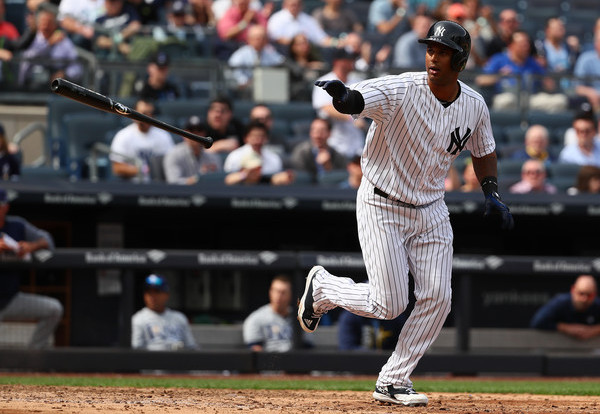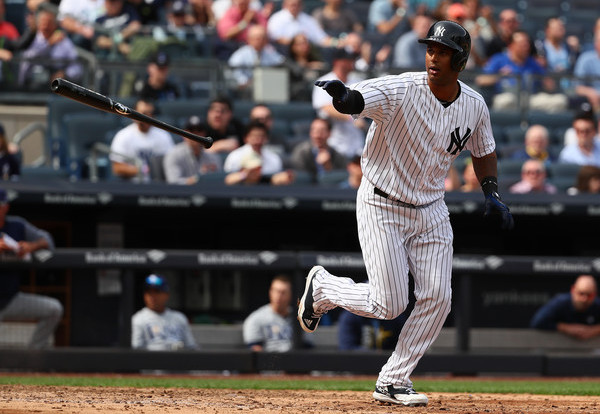 5:56pm ET: Hicks will be placed on the disabled list, he told reporters following today's game. He said he was told he would miss 3-4 weeks. That is: bad.
4:21pm ET: Hicks left today's game with right oblique tightness, the Yankees announced. So it's not the Achilles. It's a new injury. That's bad. Obliques can take a while to recover. Hicks is heading for tests to determine the severity of the injury and all that. Fingers crossed.
3:41pm ET: Aaron Hicks was removed from this afternoon's game after four innings, presumably with an injury. The YES Network cameras caught him grimacing several times throughout the game, most notably after running to first on a base hit, and running down a ball in center field. There wasn't one obvious play where he suffered the injury.
Hicks missed a few games with an Achilles injury last weekend. He returned a few days ago and seemed to be running fine since, though he could have reaggravated the Achilles injury at some point this weekend. Or it could be something else entirely. The Yankees haven't announced an update yet, so stay tuned.
The Yankees are already without Jacoby Ellsbury, who is currently on a minor league rehab assignment. I doubt they'd rush him back from a concussion should Hicks miss time. Maybe they'll call up Clint Frazier or Dustin Fowler. If Hicks lands on the DL, I'd bet Rob Refsnyder comes back until Ellsbury is ready. We'll see.