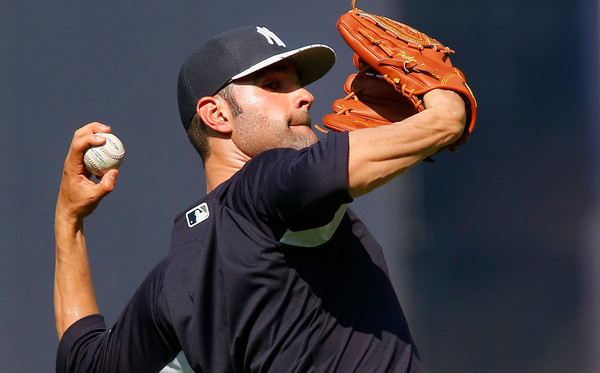 Last night Sonny Gray made his Yankees' debut. Tonight Jaime Garcia will do the same. Garcia came over from the Twins last Sunday and, thanks to the Gray trade, his role going forward is a little undecided. Fifth starter? Long reliever? Both are possible. Depends what the Yankees want to do with Jordan Montgomery, and what's going on with Montgomery's and Luis Severino's innings limits.
Some fun facts: Garcia will be the first pitcher to start a game for three different teams in one season since Byung-Hyun Kim in 2007. Completely forgot he started for a while. Kim started for the Rockies, Marlins, and Diamondbacks that year. Also, Garcia will be the first pitcher to make three consecutive starts for three different teams since Gus Weyhing in 1895. 1895! Just score some runs and win a game, please. Here's the Indians' lineup and here is the Yankees' lineup:
CF Brett Gardner
LF Clint Frazier
RF Aaron Judge
C Gary Sanchez
SS Didi Gregorius
DH Matt Holliday
1B Chase Headley
3B Todd Frazier
2B Ronald Torreyes
LHP Jaime Garcia
Another cool and cloudy day in Cleveland, though there's no rain in the forecast, and that's all that matters. Tonight's game will begin a little after 7pm ET and you'll be able to watch on YES locally and MLB Network nationally. Try to enjoy.