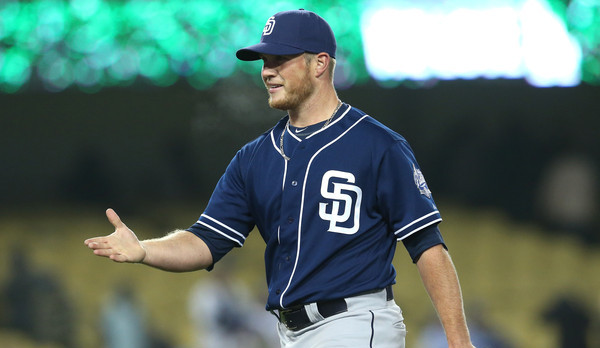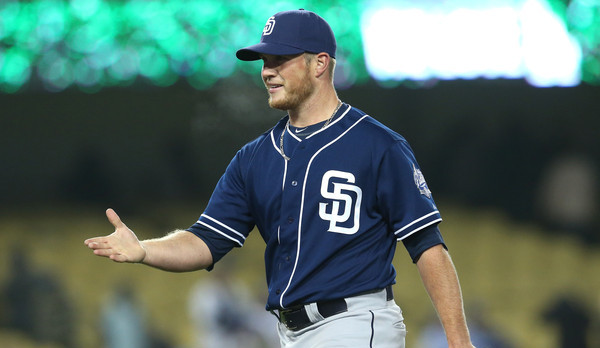 After an offseason of blockbuster trades, the Padres managed to squeeze in one last mega-trade hours before the Cardinals and Cubs opened the season last Sunday night. San Diego GM A.J. Preller acquired all-world closer Craig Kimbrel and B.J. Melvin Upton Jr. from the Braves for the superfluous Carlos Quentin and Cameron Maybin, top prospect Matt Wisler, secondary prospect Jordan Paroubeck, and the 41st overall pick in the draft. It was a doozy.
In a nutshell, Atlanta used arguably their best remaining trade chip as a way to unload the last three years of Upton's disaster contract. Even after taking on Quentin's and Maybin's bad deals, the Braves saved about $56.25M over the next three seasons. (Who knows if their traditionally stingy ownership group will let them reinvest that money though.) On top of that they got a great prospect in Wisler, an okay prospect in Paroubeck, and that 41st pick. Considering their commitment to rebuilding, this was a trade Atlanta had to make.
According to Joel Sherman, the Braves tried to sell many teams on a Kimbrel/Upton package during the offseason, but found no takers. He says the Yankees were one of the teams to decline the offer. I'm not sure what the Yankees equivalent of the Padres' trade package would be — the Yanks have bad contracts, but they're much worse than Quentin's and Maybin's — but Wisler and Luis Severino were ranked 34th and 35th on Baseball America's top 100 prospects list this spring, respectively. The Yankees don't have a draft pick to trade but could have offered international bonus space instead.
Kimbrel is elite. Best reliever in the game. Add him to the Andrew Miller/Dellin Betances duo and forget it, the game would be over after the fifth inning. Upton would have been totally pointless though, especially since the Yankees re-signed Chris Young so early in the offseason. All Upton would do is tie down a roster spot — I'm not even sure whose spot he's take — and eat a big chunk of payroll (remember the luxury tax!). The Yankees would end up taking on a ton of money and trading away arguably their best prospect to bolster the bullpen, which is already a strength.
As much as Kimbrel would help the Yankees (or any other team), I totally understand why the club passed. Spending significant resources to acquire a new closer doesn't seem like it would be worth the upgrade when there are so many other spots on the roster in need of help. The Yankees have enough bad contracts, and as good as Kimbrel is, he's not someone who will push the team into the postseason himself. If they're going to trade top prospects and take on a ton of money, they should do it for workhorse starter or a middle of the order bat, not a one-inning reliever.