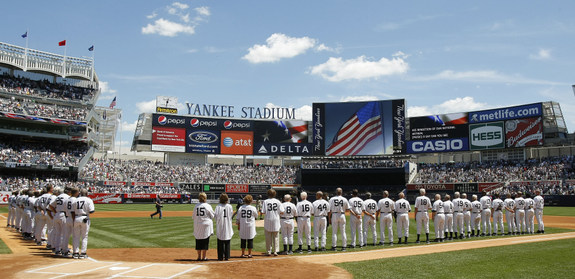 Based on experience, Old Timers' Day is an event best enjoyed live at Yankee Stadium. It makes for a long day at the ballpark, but being there to see all those great Yankees on the field is pretty damn awesome. Pretty much no other team in baseball can pull off something like this.
Today is the first Old Timers' Day since Yogi Berra passed away, which is pretty sad. Yogi and George Steinbrenner had their long feud from 1985-99, but since then, he had been a staple at Old Timers' Day. Berra was one of the greatest catchers in history and seeing players like him is what makes this day so special.
The full roster of Old Timers can be found right here. We're still waiting for Derek Jeter, Andy Pettitte, Jorge Posada, and Mariano Rivera to make their Old Timers' Day debuts, though there are still plenty of all-time great players and personal faves scheduled to appear today. I'm looking forward to seeing Bernie Williams and Hideki Matsui myself.
The Old Timers' Day festivities are scheduled to begin at 11:30am ET or so. There will be the baseline introductions and then the Old Timers' Game, as usual. Here are the lineups, via Pete Caldera: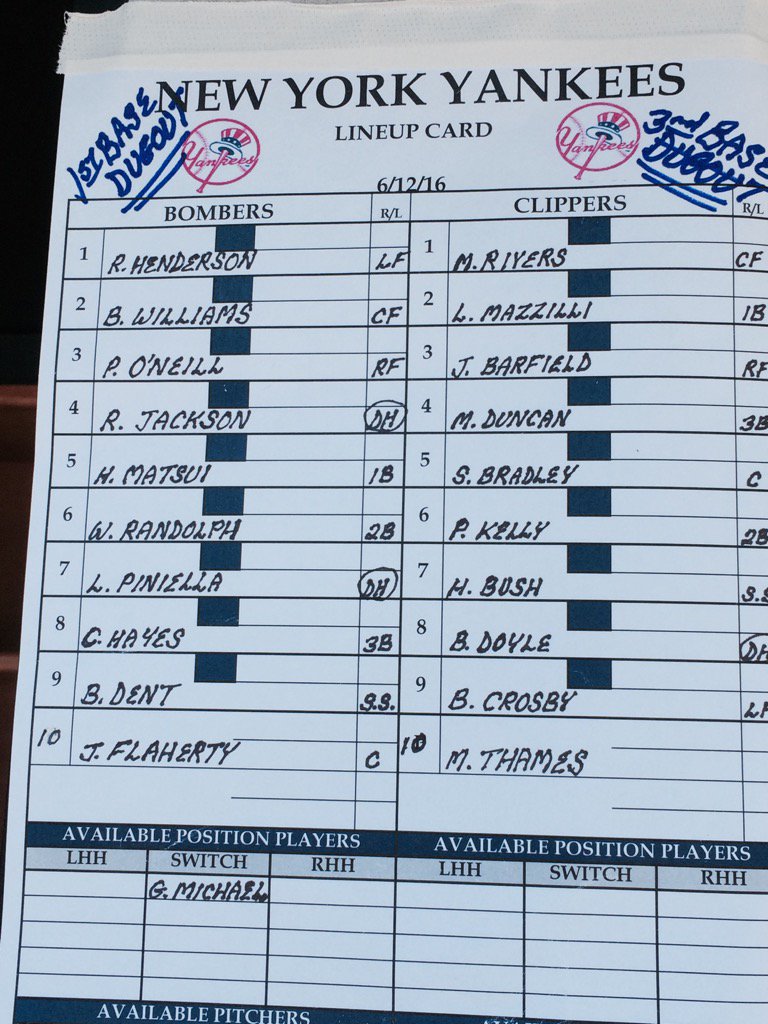 Looks a wee bit lopsided to me! The Clippers have youth on their side though. Don't underestimate guys like Bubba Crosby and Mariano Duncan. They want to show they can still play during their Old Timers' Day debut.
We've got some pretty nice weather in New York today. It's sunny with temperatures in the low-80s. It's really windy though. My hat almost got blown off my head a few times when I went out for breakfast this morning. Like I said, the Old Timers' Day stuff will begin at 11:30am ET. The series finale between the Yankees and Tigers will follow at 2pm ET. Enjoy the day, everyone.
Update (1:26pm ET): Here is the lineup for the regular game this afternoon:
CF Jacoby Ellsbury
LF Brett Gardner
DH Carlos Beltran
2B Starlin Castro
3B Chase Headley
SS Didi Gregorius
C Austin Romine
RF Aaron Hicks
1B Rob Refsnyder
RHP Michael Pineda