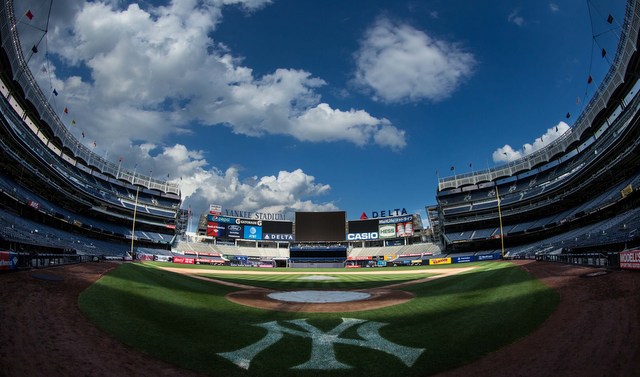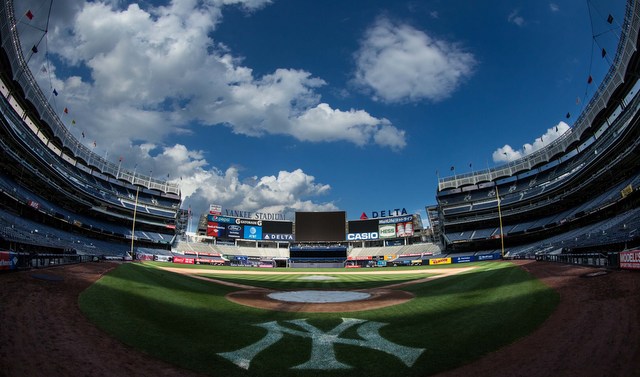 According to Ronald Blum, the Yankees owe $27.4M in luxury tax for the 2016 season. That means their payroll for luxury tax purposes was $243.8M this summer. The Yankees are taxed 50% on every dollar over the $189M luxury tax threshold. Their actual payroll based on 2016 player salaries was $224.5M, up ever so slightly from $223.6M last year.
The Yankees have paid the luxury tax every single year since the system was implemented back in 2003. They paid $26M in tax last year and $18.3M in tax in 2014. Their total luxury tax bill over the last 14 seasons is $325M, far and away the most in baseball. The Dodgers, who owe $31.8M this year, are the second highest luxury tax payer since 2003. They've paid $113M total.
Hal Steinbrenner has made it no secret he hopes to get under the luxury tax threshold at some point soon. It won't happen in 2017. It's much more likely to happen in 2018, when the threshold rises to $197M and the Yankees will be free of several big contracts, most notably Alex Rodriguez's and CC Sabathia's. Possibly Masahiro Tanaka's too, depending on his opt-out.
The new Collective Bargaining Agreement raised the luxury tax threshold and also revised the penalties, adding a special tier for extreme offenders. Teams over the threshold at least three straight years, including $40M+ over the threshold the last two years, are hit with a 95% tax. Goodness. Getting under the threshold would reset New York's tax rate and save a boatload of cash.
Luxury tax checks are due to the commissioner's office by Saturday, January 21st. The money goes towards player benefits and MLB's Industry Growth Fund, and, starting next season, luxury tax money will also be used to fund player retirement accounts. It'll also be redistributed to teams that did not pay luxury tax. How about that?
A record six teams received luxury tax bills this year. Along with the Yankees and Dodgers, the Red Sox ($4.5M), Tigers ($4M), Giants ($3.4M), and Cubs ($2.96M) also have to pay. Boston and San Francisco are second-time offenders taxed at 30%. The Tigers and Cubs are first-time offenders. They were taxed at 17.5%.