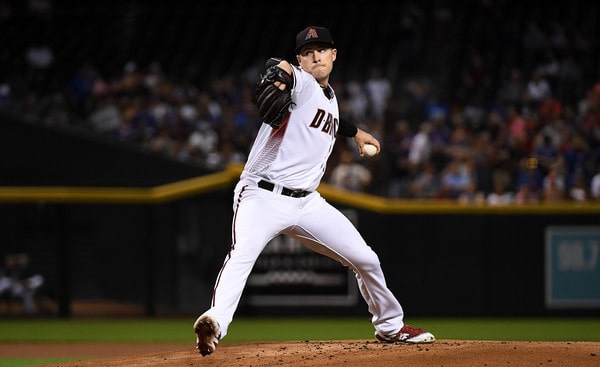 The offseason is barely more than three weeks old and already the Yankees have re-signed Brett Gardner, re-signed CC Sabathia, and traded for James Paxton. They still need another starter, a Didi Gregorius replacement, and some bullpen depth. Still lots to do. "I can't predict what's going to happen as we move forward, other than the fact that we need to fill some needs," said Brian Cashman to Pete Caldera following the Paxton trade. Here are the latest hot stove rumors.
Yankees remain interested in Corbin, Happ, Kluber
Even after the Paxton trade, the Yankees remain interested in free agents Patrick Corbin and J.A. Happ, reports Jon Morosi. Also, Andy Martino adds the Yankees are still in touch with the Indians about Corey Kluber, but the asking price is quite high. I can't see a Kluber (or Carlos Carrasco) deal going down now that Justus Sheffield has been traded. Not unless the Yankees are willing to move Gleyber Torres or Miguel Andujar, plus other prospects.
As for Corbin and Happ, they're both good to great rotation options at different ends of the projected contract spectrum. Happ turned 36 last month and is looking at a short-term deal at $10M to $15M annually, I imagine. Corbin is only 29 and is close to a lock to get nine figures. I prefer Corbin despite the price tag. He's younger than Happ and I think he'll be the better pitcher in 2019 and beyond. Happ's not an unreasonable option on a short-term deal though. I prefer Corbin but either would work.
Yankees not among earlier suitors for Eovaldi
According to Nick Cafardo, the Yankees are not among the teams showing interest in free agent righty Nathan Eovaldi early this offseason. Cafardo listed nine teams with interest, including contenders like the Braves, Brewers, and Red Sox. This past season, his first since his second Tommy John surgery, Eovaldi had a 3.81 ERA (3.60 FIP) with 22.2% strikeouts and 4.4% walks in 111 total innings.
It is inevitable that Eovaldi, 29 in February, will get overrated this offseason after what he did to the Yankees this year (six runs in 23.1 innings) and his stellar postseason (1.61 ERA and 2.71 FIP). It's already happening, really. But man, I am a hard pass here. For starters, he's a two-time Tommy John surgery guy whose entire game is built on throwing the ball really freaking hard. And secondly, I am extremely skeptical of the "this enigmatic pitcher has figured it out!" demographic. Nate's a good dude and I hope he gets paid. Just not by the Yankees.
Yankees have discussed Kikuchi
From the no duh department: The Yankees have internally discussed Seibu Lions left-hander Yusei Kikuchi, who will be posted this offseason, reports David Lennon. "I saw film on him during the pro scouting meetings. We talked about that individual. We've always been paying attention to that area of the world — some unbelievably great players came out of there. So it won't be any different this year," said Hal Steinbrenner at the owners meetings last week. Not a ringing endorsement, but whatever.
Kikuchi, 27, is one of the top starters in Japan. He threw 163.2 innings with a 3.08 ERA and 153 strikeouts this past season. Here's a scouting report. Kikuchi is represented by Scott Boras and, from what I understand, he's already come to the United States and taken a physical so teams can review his medicals in advance. That's standard practice. That way the two sides don't have to squeeze in a physical before the signing deadline. Kikuchi has not yet been posted. It can't happen any later than December 5th. I don't know much about him beyond what I've shared here so I don't have a strong opinion about the guy. The Yankees do need another starter though. We'll see.
Yankees interested in Ottavino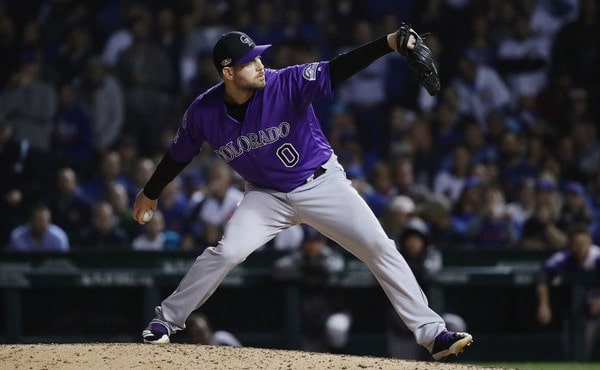 The Yankees are planning to add two relievers this offseason, Cashman said to Joel Sherman, and Sherman says they have interest in free agent Adam Ottavino. The two relievers thing makes sense with David Robertson and Zach Britton becoming free agents. Robertson is representing himself and, for what it's worth, he told Bryan Hoch he's been in contact with the Yankees and would like to pitch close to his Rhode Island home. Agenting 101: When negotiating with the Yankees, indicate you're willing to sign with the Red Sox. Robertson's a quick learner.
As for the Ottavino, the Brooklyn native had a ridiculous season with the Rockies, throwing 77.2 innings with a 2.43 ERA (2.74 FIP) and 36.3% strikeouts. A few too many walks (11.7%) though. He turns 33 tomorrow. Ottavino has had some injury issues and it's been a while since he was that good in a full season, but he has done it before. He'd be a fine addition to the bullpen. My preferred bullpen target this offseason is Robertson. Just re-sign him already. It makes too much sense. The Yankees want two relievers though, so maybe they'll find room in the budget for Robertson and Ottavino. Would be cool. Not holding my breath though.
Yankees, Mariners talked Segura
Now this is fun. According to Morosi, the Yankees asked about Jean Segura during Paxton trade talks with the Mariners. Obviously this is in response to Gregorius' injury. Seattle is tearing things down and Segura, who is still somehow only 28, is one of their top trade chips as a quality two-way shortstop on an affordable contract (owed $60.4M from 2019-22). Ultimately, the Yankees decided to move forward with the Paxton only trade. I guess the asking price for Segura was too high.
This past season Segura hit .304/.341/.415 (111 wRC+) with ten homers and 20 steals, and, over the last three years, he's put up a .308/.353/.449 (117 wRC+) line in almost 2,000 plate appearances. Between his offense and defense, he's a reliable +4 WAR player right now. The Yankees could've put Segura at short until Gregorius returned, then used those two on the middle infield, Torres at third, and Andujar at first base or in left field. Or maybe the Yankees would let Gregorius walk as a free agent and use Segura as their everyday shortstop. Perhaps the two sides will revisit trade talks later in the offseason.