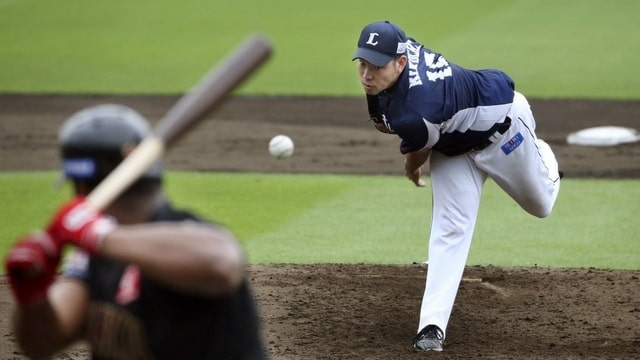 11:46am ET: It's a complicated contract. Kikuchi gets three years and $43M, reports Jeff Passan. After that, the Mariners could retain him with a four-year club option worth $66M. If they do not, Kikuchi could enter free agency or exercise a one-year player option at $13M. The deal can max out at seven years and $109M. For release fee purposes, it's a $56M guarantee, so the Mariners owe Seibu a $10.275M release fee (I think).
9:30am ET: According to multiple reports, Japanese left-hander Yusei Kikuchi has agreed to a four-year contract with the Mariners. The Seibu Lions posted Kikuchi last month and his 30-day negotiating period was due to close at 5pm ET tomorrow. There's no word on the money yet. My guess is the contract falls in the $60M neighborhood. We'll see.
Mariners GM Jerry Dipoto has ripped apart his roster this offseason, including trading James Paxton the Yankees. On the surface signing Kikuchi may not make much sense, but he is only 27, and he could be part of the team's next contending core. Kikuchi helps advance the rebuild. How often do you get a chance to acquire a talented 27-year-old lefty? Exactly.
The Mariners have a rich history with Japanese players (Ichiro Suzuki, Hisashi Iwakuma, Kenji Johjima, etc.) and Seattle has a large Japanese community, which I'm sure appealed to Kikuchi. Also, the Mariners will open the 2019 regular season with a two-game series against the Athletics in Tokyo, so that's cool. Kikuchi could make his first start for the team in Japan.
A few weeks ago Brian Cashman admitted he'd spoken to Scott Boras about Kikuchi and that the Yankees scouted the southpaw "extensively" last season. I get the sense the door on Kikuchi closed (if it were ever open to start with) once the Yankees re-signed J.A. Happ to round out the rotation. They probably weren't going to spend big on another starting pitcher.
The offseason shopping list remains unchanged for the Yankees. With the rotation settled, their largest remaining needs are bullpen help and a Didi Gregorius replacement. Manny Machado is expected to pick a team soon, and, if the Yankees manage to land him, a) it would be awesome, and b) I have to think it would affect their bullpen decisions to some degree.