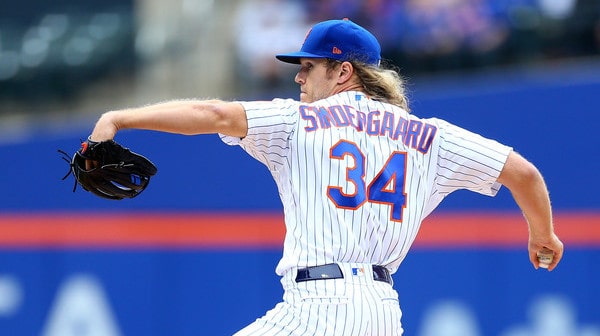 Day One of the Winter Meetings came and went yesterday without much activity. The were two small signings (Billy Hamilton to the Reds, Tyson Ross to the Tigers) and several waiver claims. That's about it. There were plenty of rumors, of course, and the Yankees were involved in a few of 'em. Brian Cashman admitted he's been in touch with Manny Machado's and Yusei Kikuchi's agents, plus we learned the Yankees aren't comfortable with a three-year deal for J.A. Happ. Can't say I am either.
"The operation that George (Steinbrenner) was able to operate and navigate through is nowhere close to the one that Hal Steinbrenner has to operate and navigate through," Cashman said to Ronald Blum. "It's a convenient, easy story to write about us being different than the Boss's Yankees, but the game's completely different, too, And I think we've been operating in a different capacity because it's a whole new world order."
Late last night word got out the Yankees are discussing a three-team trade with the Mets and Marlins that would put Noah Syndergaard in pinstripes. J.T. Realmuto would go to Queens and I assume the Yankees would send prospects to Miami. A trade this complicated is always a long shot — surely the Mets have other ways to get Realmuto without giving up Syndergaard, right? — and that goes double when there's a Yankees-Mets element involved. This would be pretty rad though.
Anyway, here are Monday's rumors. We'll again keep track of all the day's Yankees-related rumblings right here in this post, so make sure you check back often. Remember, the Winter Meetings are in Las Vegas this year. It might take a little while before everyone on the West Coast wakes up and starts feeding rumors and hot stove news to us East Coasters. All timestamps are Eastern Time. Here's the latest on Day Two of the Winter Meetings: