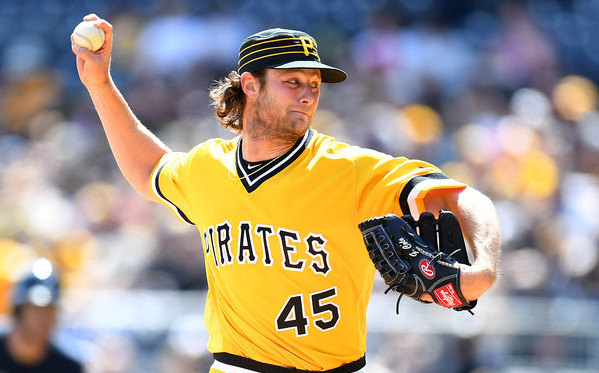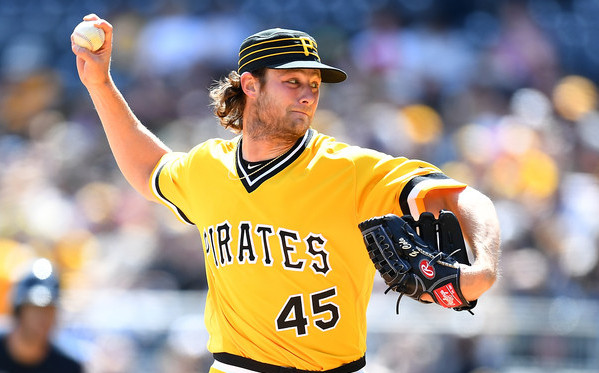 Friday (10:33am ET): Momentum toward a trade may have been overstated last night, report Heyman and Feinsand. The two sides are talking, but nothing is imminent.
Thursday (11:43pm ET): According to multiple reports, the Yankees and Pirates are inching closer to a Gerrit Cole trade. It does not appear a trade is imminent, but earlier Thursday we heard talks had cooled, and apparently now they've fired back up. The Yankees have been connected to Cole, their 2008 first round pick, since the Winter Meetings last week.
Here's what we know about the renewed Cole trade talks:
The Pirates are "highly motivated" to trade Cole and he could be dealt within the next week, either to the Yankees or somewhere else. Hmmm. [Jeff Passan]
The Yankees want to build a trade around Clint Frazier while the Pirates continue to push for Gleyber Torres. I'd be very surprised if the Yankees trade Gleyber. [Jon Heyman, Mark Feinsand]
It's possible the deal could be expanded to include infielder Josh Harrison. Also, in addition to Torres and Frazier, the Pirates have interest in Miguel Andujar and Chance Adams. [George King]
Cole, 27, is under team control as an arbitration-eligible player in 2018 and 2019. He had a 4.26 ERA (4.08 FIP) with 23.1% strikeouts and 6.5% walks in 203 innings this season, making it his worst MLB season. Cole allowed 31 homers in 2017 after allowing 34 homers total from 2013-16.
I said pretty much all I had to say about Cole earlier this week. I am on board with adding another starter but I don't love the idea of trading Frazier for Cole, who has been decidedly average the last two years. Can he be better than average? Of course! Cole can be an ace. He has that potential. But he's gone backwards the last few years and that worries me.