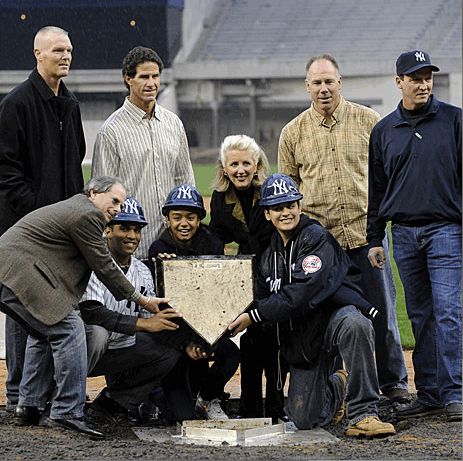 Yesterday, this motley crew of late-1990s Yankees gathered to move some dirt and home plate from one stadium to the other. In town for the Joe Torre Safe at Home Foundation dinner honoring the 1998 team, Jeff Nelson, Scott Brosius, Paul O'Neill and David Cone were among the Yankee luminaries who took part in this ceremony.
The weather, as MLB.com's Anthony DiComo wrote, wasn't the most cooperative, and the ceremony turned into one involving more mud than dirt. But in the end, everyone seemed to offer up praise for the new stadium.
Check out MLB.com's photogallery of the event here.