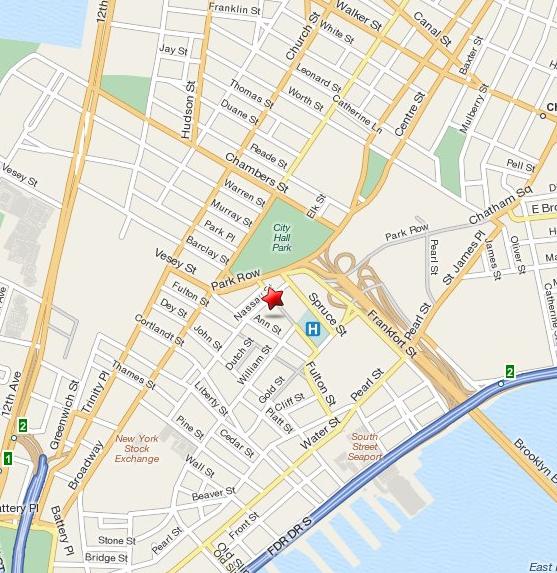 You see that little star? That's where we're going to meet-up for the parade tomorrow. Specifically, it's the northwest corner of the Beekman and Nassau Street intersection. Here's the map so you can zoom in and stuff. Joe and I are shooting to get there around 8:30-9 a.m., but you're welcome to come whenever.
The parade comes right up Broadway, so we'll have to finagle our way over to get a good luck. I'm not 100% certain, but I believe they'll set up a big screen in City Hall Park to show all the speeches and stuff. After the parade and stuff, we're probably going to go grab a bite to eat somewhere, and everyone's more than welcome to come. Leave any suggestions or anything in the comments.
If you want to come and hang out and watch the parade, email Joe or me, and we'll exchange cell numbers to coordinate. If you do that tomorrow, e-mail Joe because he has the BlackBerry.
Also, if anyone has a better spot, let us know via e-mail and we'll update plans.