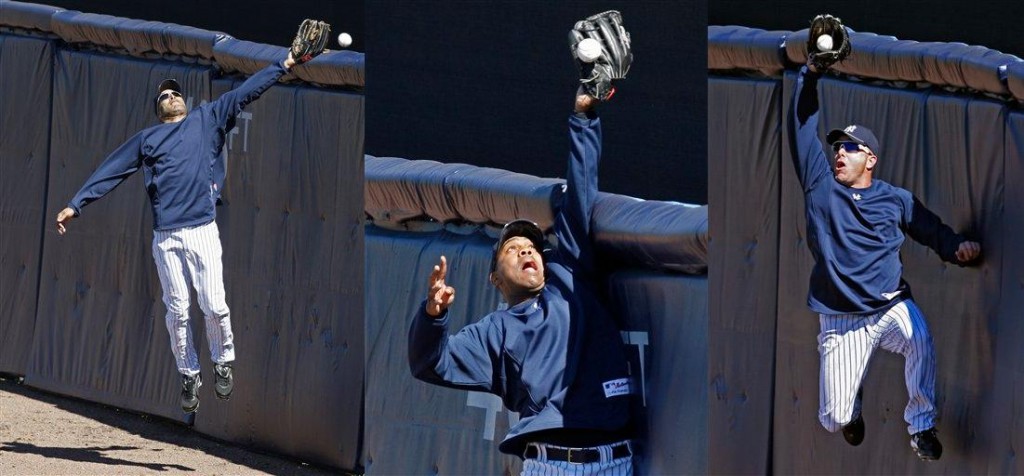 Randy Winn, Marcus Thames, and Jon Weber making plays at the wall today. All photos by Kathy Willens, AP.
It's snowy in New York, but sunny in Tampa. Phil Hughes and Joba Chamberlain threw to real live batters today, even though they only bothered to swing at 11 of 60 combined pitches. Games are just five days away, though it's likely one of Al Aceves, Chad Gaudin, or Sergio Mitre will start that opener according to Joe Girardi. Just 37 more sleeps until Opening Day…
Here's your open thread for the evening. You get to pick between the Knicks and the Olympics, though the Canada-Slovakia hockey game will determine who faces USA in the Gold Medal game. Enjoy the night, and the thread.