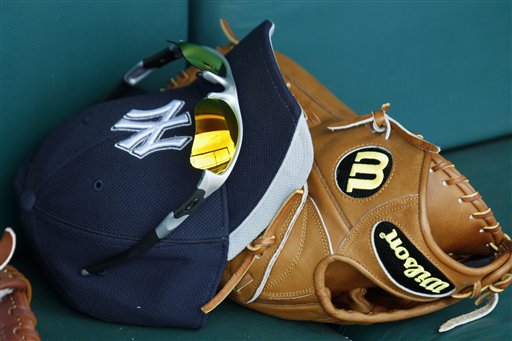 The Yankees are doing the split squad thing today, with half the team staying home to play the Orioles while the other half is going on the road to play Johnny Damon and the Tigers. After getting rained out the past two days, I'm sure the guys will be glad to get back on the field and get some actual work in. Taking BP and throwing in the bullpen just isn't the same.
Here's the starting lineup for the game against the O's…
Gardner, CF
Johnson, DH
Posada, C
Cano, 2B
Granderson, LF
Winn, RF
Miranda, 1B
Laird, 3B
Pena, SS
Scheduled Pitchers: Javy Vazquez, Al Aceves, David Robertson, and Royce Ring. Kei Igawa, Wilkins Arias, and Jeremy Bleich are also available if needed.
Also scheduled to play: Reegie Corona, Colin Curtis, Kyle Higashioka, Jesus Montero, P.J. Pilittere, and Jon Weber. Mitch Abeita, Austin Krum, and Justin Snyder are also available if needed.
Chad Gaudin and Sergio Mitre will be on the mound in Lakeland. First pitch for both games is scheduled for 1:05pm, and you can watch the O's game on My9. Enjoy.
Photo Credit: Gene J. Puskar, AP