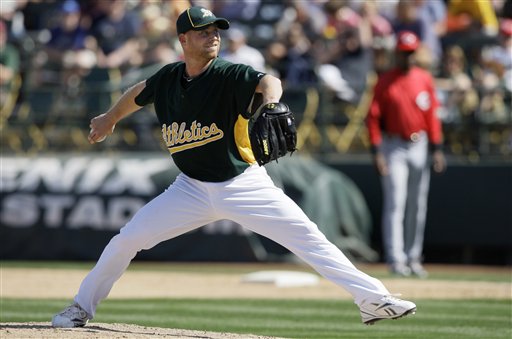 I'm pretty sure I've used that post title before, but so be it.
The Yankees are probably already in the Bay Area in advance of their series against old buddy Chad Gaudin and the A's, otherwise they're probably en route. I wonder if they'll present Gaudin with this World Series ring there, or if he'll have to wait for the Fed-Ex guy. I'd like to see Joe Girardi & Co. hand it off, would be a nice thing to do.
Anyway, here's the open thread for the night. There's NBA and NHL playoff action, and the Cubs are visiting Ike Davis and the Mets. Talk about whatever you want, but enjoy.