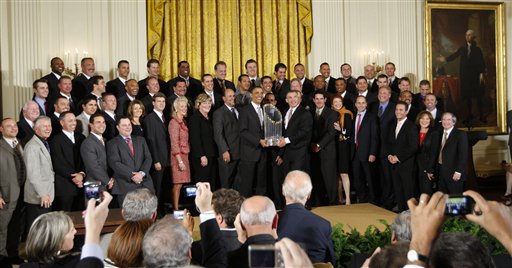 One of the many perks of winning the World Series is getting an all expenses paid trip to the White House, where hanging out and mingling with cut throat politicians in awe of their favorite players is one of the many items on the day's agenda. Just imagine big CC Sabathia towering over Hilda Solis when the two were introduced. Or Alex Rodriguez and Hillary Clinton. I should stop there, but you get the idea.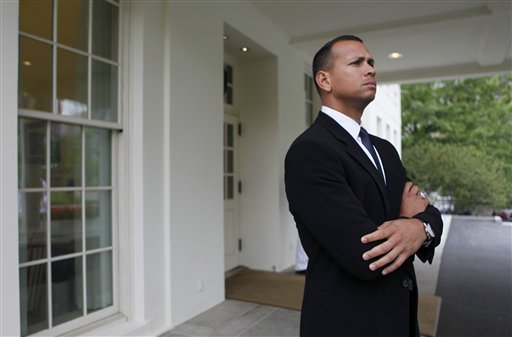 President Barack Obama gave a six-plus minute speech (full transcript here) during which he cracking jokes about the Cubs and singled out Derek Jeter, Mariano Rivera, Mark Teixeira, and Jorge Posada for their work beyond the baseball field and the way they carry on the Yankee tradition. Sabathia, A-Rod, and Andy Pettitte apparently haven't met the President's criteria for True Yankeedom™ yet. Chad Jennings has more on Teixeira, who was honored for starting a scholarship in the name of a friend killed in car accident just days after cashing his first big paycheck back in 2001.
Other than that, Obama gave the usual shtick about being a champion and persevering and all that. I'm sure it's a day that everyone in attendance will remember forever – I know I would – but more importantly, this trip basically concluded the World Championship tour. There are no more ring ceremonies, no more openers, no more trips to see the President. It's all in the past, and the pursuit for the 2010 World Series crown now begins in earnest.
For those who missed it while at work or school today, the White House has made the video of the Yanks' appearance available on YouTube. Check it out: