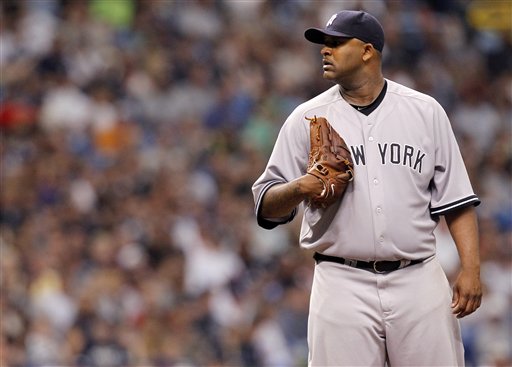 Is it just me, or does it seem like there's a threat of rain whenever CC Sabathia is scheduled to pitch? I don't know what Mother Nature has against the big guy, but he can't seem to ever get decent weather when he starts.
The Orioles are throwing the poor and unsuspecting Chris Tillman tonight, who at this point in his young career is best known for giving up Derek Jeter's 2,722nd career hit, pushing him ahead of Lou Gehrig for the franchise's all time record. Let's hope they pound him like the Red Sox did his last time out. The lineup please…
Jeter, SS
Swisher, RF
Teixeira, 1B
A-Rod, 3B
Cano, 2B
Posada, DH
Granderson, CF
Cervelli, C
Russo, LF
And on the mound, CC Sabathia.
It's raining in New York and Baltimore, though there appears to be a decent chance to get this game in. First pitch is scheduled for 7:05pm ET, and can be seen on YES. Enjoy.