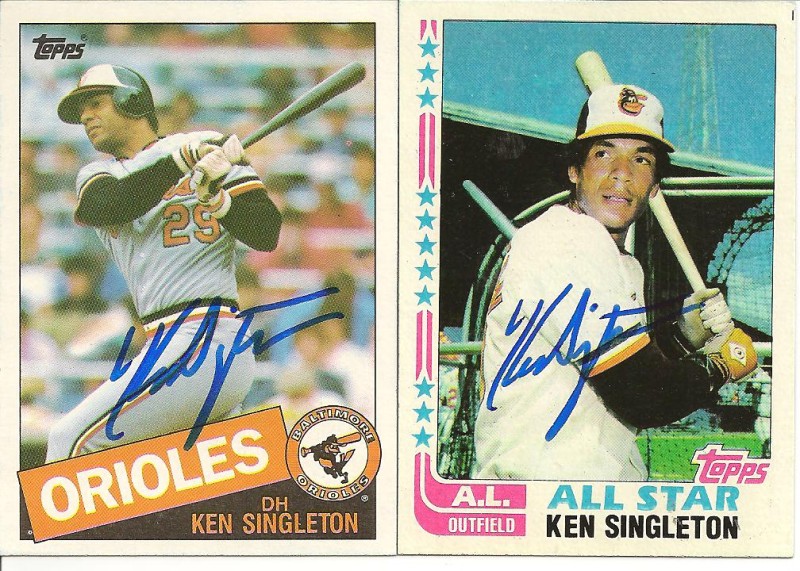 With an otherwise uninteresting early-June game against the Orioles on tap for tonight, let's focus on something else for a chance: It's Ken Singleton's 63rd birthday!
A career .282-.388-.436 hitter, the switch-hittin' Singleton hit .297-.406-.464 with 163 homers and more walks (819) than strikeouts (740) during his peak from 1973-1980. He actually started his playing career with the Mets in 1970 before being traded to the Expos with two others for Rusty Staub in 1972. Montreal then shipped him and Mike Torrez to Baltimore after the 1974 season, where he stayed for the rest of his 15-year career.
A three time All Star with four top ten finishes in the MVP voting, Singy's 40.6 career WAR is more than Don Mattingly (39.8) and at least 16 Hall of Famers, and less than a full win shy of Jim Rice. So happy birthday to my favorite YES commentator and one helluva ball player.
Meanwhile, here's the Yankee lineup that's face Jake Arrieta this evening, who's making his big league debut…
Jeter, SS
Swisher, RF
Teixeira, 1B
A-Rod, 3B
Cano, 2B
Posada, DH
Granderson, CF
Thames, LF
Moeller, C
And on the mound, A.J. Burnett.
First pitch is scheduled for 7:05pm ET, and can be seen on YES. Enjoy.