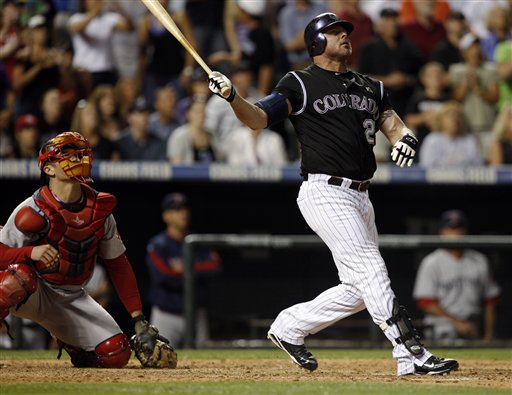 That game was simply dreadful. Embarrassing, really. It's not worth my time and it would be too frustrating to put together an in-depth recap, but all you need to know is that the Yankees drew seven walks in the first three innings yet only scored two runs. Overall, there were 23 baserunners, just six runs, five GIDPs, three outs on the bases, wild pitches, a balk, strike outs after being up 3-0 in the count, Brett Gardner getting his hand stepped on after sliding into first, you name it. The Yanks simply had no business winning this game.
Thankfully, the Padres took care of business down in Tampa, and our old pal Jason Giambi made sure the Red Sox went home with a loss as well. The Yanks started the day a game and a half up in the AL East, and by the grace of Mo, they're going to bed two and half games up. Not that they deserve it after this garbage. They better get their heads out of their asses before they get to LA.
But hey, a win is a win.