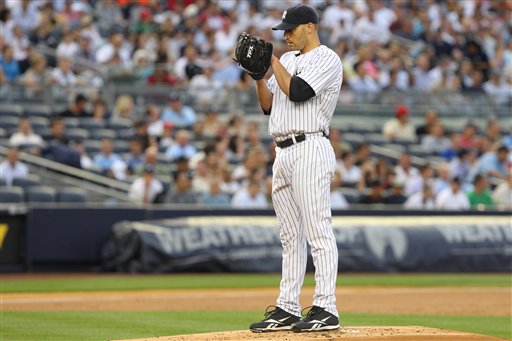 Can the Yankees score a run? What about more than one? Can Andy Pettitte throw nine innings with a shaky bullpen behind him and Mariano Rivera having pitched in each of the last two days? Can a Yankee catcher stop a ball in the dirt, maybe even throw a baserunner out? This, and more, will be answered on this beautiful New York afternoon.
Here's the starting nine…
Jeter, SS
Swisher, DH
Teixeira, 1B
A-Rod, 3B
Cano, 2B
Posada, C
Granderson, CF
Huffman, RF
Gardner, LF
And on the mound: Pettitte, Andrew Eugene.
Even though it's Saturday, this one's not a FOX game, thankfully. First pitch is set for 1:05pm ET, and can be seen on YES. Try not to pull your hair out.