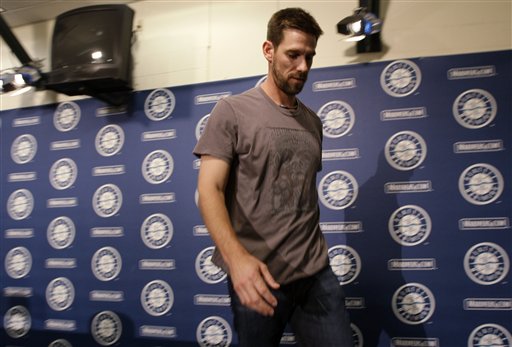 There was a whole lot of chaos for what ended up being nothing today … well, unless you count that huge Chad Tracy signing. Cliff Lee might not be joining the Yankees, but he's not pitching against them tonight either, which is the next best thing I suppose. Of course, the Yanks still have two more series left with Texas, so they're trading tonight's start for potentially two others in the future.
Taking Lee's place is David Pauley, a Red Sox cast-off that you may or may not remember. He's a rather generic Four-A type, with limited strikeouts but also limited walks. Tonight is his first start of the year, but he's probably good for five or six innings. The Yanks have annihilated him in the past, so I expect more of that tonight. Here's your lineup…
Jeter, SS
Swisher, DH
Teixeira, 1B
A-Rod, 3B
Cano, 2B
Posada, C
Granderson, CF
Curtis, RF
Gardner, LF
And on the mound, St. Phil.
Yet another 10:10pm ET start tonight, the fifth in a row. The game is on YES, so watch and enjoy.