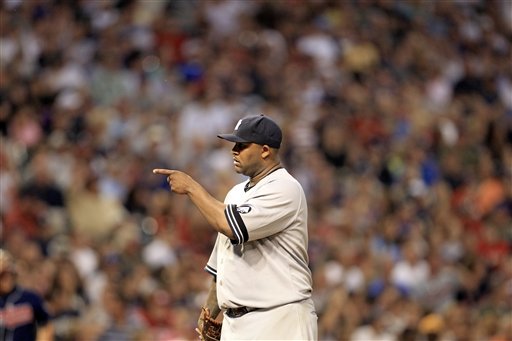 With a struggling offense, it would stand to reason that the last thing the Yankees want to see tonight is a pitcher as great as Justin Verlander. Guys like that, guys who throw absurdly hard all game long with a breaking ball that starts at your head and ends up at the knees in the zone are never fun to face, but if nothing else, at least take solace in the fact that the Yanks have faced him before. They've run into a few pitchers they had never seen before in the last few games, so it'll be nice to break up that monotony.
It's a good thing the Yanks are countering with CC Sabathia, because they really need someone to go out and put an end to this losing streak. There's few better at that than Sabathia. Here's tonight's starting nine, which is missing a few key players due to nagging injuries …
Brett Gardner, LF
Derek Jeter, SS
Mark Teixeira, 1B
Robbie Cano, 2B
Nick Swisher, RF
Jorge Posada, C – happy 39th birthday to Georgie
Marcus Thames, DH
Curtis Granderson, CF
Ramiro Pena, 3B
And on the bump, CC Sabathia.
First pitch is scheduled for a little after 7pm ET tonight and the game can be seen on My9. Try and enjoy it.