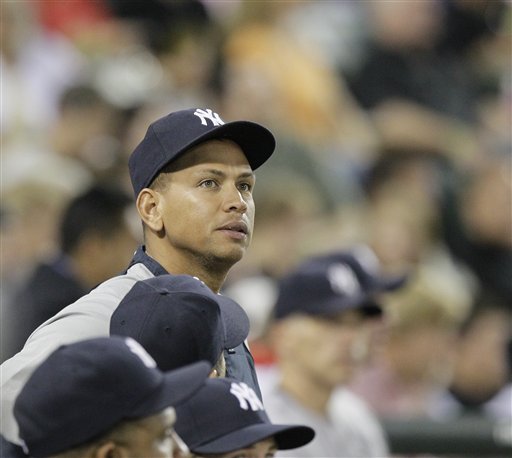 Joe Girardi always says that he and his team focus on winning series, something the Yankees did so well and so often earlier this year. The wins aren't coming as easily of late, but they have a chance today to capture their third series in their last four tries. Standing in their way is Gavin Floyd, who recently ran off a 12 start stretch in which he allowed more than one earned run just twice, and both of those times he allowed just two runs. However, he has allowed 15 runs (19 IP) in his last three starts, so hopefully that's the guy the Yanks run into today.
Mark Teixeira, the player selected one spot after Floyd in the 2001 draft, gave his injured hand a try during pregame warm-ups, but he's a no go. Here's the lineup…
Gardner, LF
Jeter, SS
Swisher, 1B
Cano, 2B
Thames, DH
Granderson, CF
Kearns, RF
Nunez, 3B
Cervelli, C
And on the bump, it's Ivan "don't call me Chevy" Nova.
First pitch is scheduled for a little after 2pm ET and can be seen on YES locally or TBS nationally. Enjoy the game.