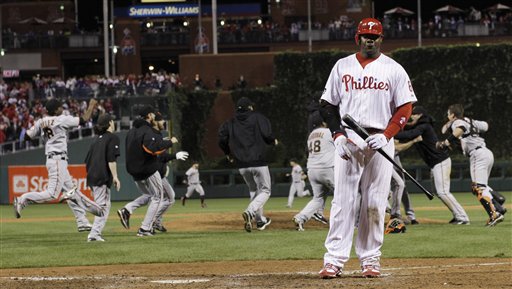 It sucks that the Yankees aren't in the World Series this year, but what can you do. It's the nature of the game; no matter how  good they are, they simply won't win every year. It's a fact of life.
The Giants and Rangers are meeting in a matchup of teams that haven't won a World Series in their current locales (the Giants haven't won a title since moving to San Francisco), so someone's making history in the next week-and-a-half. I'm halfheartedly pulling for the Giants just because, though I'm really indifferent about who wins. I just hope it's an entertaining series that goes the full seven games for what I hope are obvious reasons. If Texas dominates like they did in the ALCS, it would be a rather boring Fall Classic.
Anyway, talk about the game or whatever else you want right here in the open thread. Enjoy.