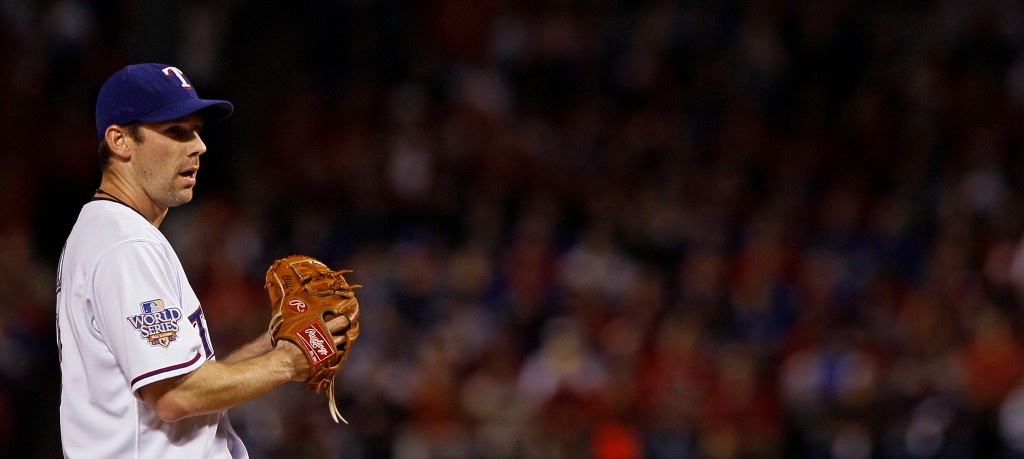 The 2010-2011 offseason was always going to about Cliff Lee for the Yankees, and it still is. The two sides are expected to talk at some point over the next few days and then really kick things into gear during the Winter Meetings in Orlando next week. In the meantime, other free agent pitching options have been agreeing to, and finalizing contracts elsewhere, meaning that Plan B's and C's and D's are coming off the board.
Aside from Lee, the case could be made that Jorge De La Rosa was the best free agent pitcher on the market, or that he at least had the potential to be. We know that the Yankees have kicked the tires on the 28-year-old southpaw, though he was never anything more than a backup plan to Lee. Now De La Rosa isn't even that to New York; he agreed to a big fat three-year contract with the Rockies yesterday. Jon Garland and especially Javy Vazquez were far down on the pitching target list (I'm thinking Plan J and Y, respectively), but they're no longer options as well. Garland took a one-year pact with the Dodgers, and Javy as you know landed in Florida. Jake Westbrook, Hiroki Kuroda, and Ted Lilly have all re-upped with their old clubs as well.
The trade market offers some alternatives, but giving up players/prospects and then taking on money is less preferable to the Yanks than simply using their greatest asset, their checkbook. Why (hypothetically) give up prospects for Zack Greinke and then have to pay him eight-figures a year when you can just sign Lee? What about Chris Carpenter or Fausto Carmona or Ricky Nolasco? Same deal, the cost is two-fold and he return won't be as great.
Those six now-signed free agents above didn't represent much to the Yankees directly (like I said, they were backup plans), but they're going to feel the impact of their signings regardless. The free agent pitching market is getting thinner by the day, which not only means that the number of viable alternatives to Lee is dwindling, but also that the southpaw's leverage and the urgency to sign him are on the way up. Obviously Lee was always going to be in his own little negotiating world as an elite player and he would have gotten nine-figures regardless of what else happened on the market, that's not going to change.
What can change is how aggressive teams become in pursuing him, especially the Rangers. They have the money to throw around and are slowly running out of places to spend it. They could always stick Neftali Feliz back in the rotation, sign a closer, and hope for the best, but that sounds like a last resort based on the latest reports trickling out of Texas. If the Yankees are unable to sign Lee, what's left for them, Carl Pavano or Kevin Millwood?
This is nothing more than idle musings, of course, but there's always a chance something like this plays out. The more pitchers that come off the board before Lee signs, the worse it is for the teams that plan to seriously chase him.