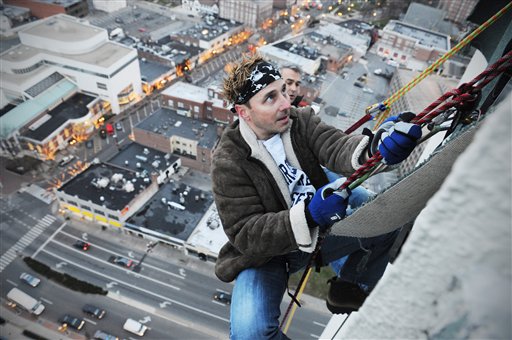 That picture by itself is enough to terrify me, nevermind actually being out there hanging off the side of building 300-something feet in the air. Brian Cashman manned up and rappelled down the 22-story Landmark Building in Stamford three freaking times this morning in advance of this weekend's Heights and Lights even, and Ben Shpigel brilliantly recapped the ordeal. Here's video. Maybe I'm just a wuss, but that's insane.
Anyway, here's tonight's open thread. The Rangers and Islanders are wrapping up their home-and-home, plus both the Knicks and Nets are in action. Use this thread for whatever your heart desires.
Weekend Writer Update: We're still pouring through the applications folks, thanks for being patient.