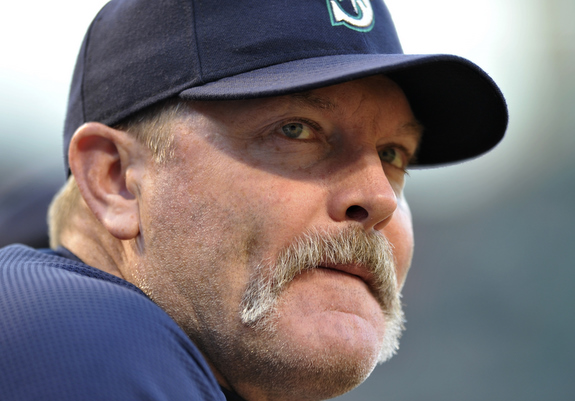 The first of two west coast trips in 2011 starts in Seattle, which is universally considered one of the best road cities with a fantastic ballpark. I've never been there but I've heard it from plenty of people, so I'll take their word for it. The Yankees won three of four in Safeco Field last season, losing only to the eventual Cy Young Award winner.
What Have The Mariners Done Lately
The Mariners come into this game having won eight of their last ten, though six of those wins came against the punchless Twins and Padres. They allowed just 17 runs in those ten games, and seven of them came in an extra innings win this past Monday. The latest hot stretch has Seattle's season record at 24-25 with a -7 run differential.
Mariners On Offense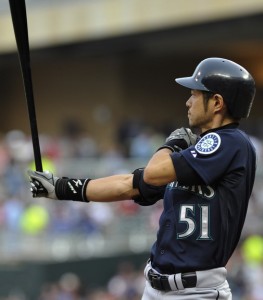 Last year, the Mariners featured the worst offense in the DH era, scoring only 513 runs in 162 games. They're better than that this year, pushing 176 runs across the plate in 49 games, putting them on pace for 581 runs this season. Their best hitter this year, by far, has been Justin Smoak, the guy Jack Zduriencik wanted instead of Jesus Montero in the Cliff Lee trade. The switch-hitting first baseman leads the team in homers (six), OBP (.365), SLG (.461), ISO (.197), and wOBA (.363), and he recently graduated to the team's full-time number three hitter.
The rest of the lineup just isn't any good. Ichiro! sports a .281/.338/.320 line in his age 37 season, and chances are he's declining instead of just slumping. Jack Cust still draws enough walks to post a good OBP (.364), but his power is gone (.091), he doesn't hit for average (.231), and he strikes out at ton (35.7% of his at-bats). Chone Figgins has been the worst (qualified) hitter in baseball this season thanks to a .227 wOBA, though he'll still steal on the rare occasions when he does get on base. Adam Kennedy (.332 wOBA) has been a nice surprise, but Miguel Olivo (.275 wOBA), Jack Wilson (.259 wOBA), Brendan Ryan (.296 wOBA), and Michael Saunders (.223 wOBA) have been predictably terrible. Franklin Gutierrez returned from a prolonged stomach issue not too long ago and has really to really settle in. The left field platoon of career minor leaguer Mike Wilson and prospect Carlos Peguero has yet to impress following Milton Bradley's release.
Overall, it's decidedly below-average offense with the second worst team wOBA (.286) and fourth worst OBP (.302) in all of baseball. Smoak is their one serious threat, but with all due respect, he's not a Jose Bautista/Miguel Cabrera/Josh Hamilton kind of threat. There's no reason to give him anything to hit in a big spot given his eight lineup-mates.
Mariners On The Mound


Friday, RHP Michael Pineda: They can't hit, but they can certainly pitch. The 22-year-old Pineda is third in all of baseball (!!!) with a 2.25 FIP (only Roy Halladay and Matt Garza have been better) thanks to his 9.41 K/9 and 2.16 BB/9. The rookie right-hander is a big time fly ball pitcher though (just 34.7% grounders), and lefties give him a harder time than righties because he doesn't have a changeup. Well, that's a lie, he has one, but he only uses it 1.2% of the time. Pineda throws three different mid-90's fastballs, though he uses the four-seamer (50.6% of the time) far more often than the two-seamer (10.8%) or changeup (5.6%). When he gets ahead, he'll go to town with a mid-80's slider in search of the strikeout. Being a fly ball pitcher plays into the Yankees' hands and they can hit the fastball, but Pineda's is so good that it might not matter.
Saturday, RHP Felix Hernandez: We all know about King Felix, who is probably the best right-handed pitcher in the world aside from Halladay. He's actually been better this year than last (2.32 FIP vs. 3.04) even if he had a 4.33 ERA after four starts (he's whittled that down to 3.01 in his seven starts since). The guy's stuff is so good it's scary. Felix throws two low-to-mid 90's fastballs (four and two-seamer), a mid-80's slider, a low-80's curveball, and an upper-80's changeup that is his favorite toy. Hernandez will throw anything in any count, so we just have to hope he has an off night, which is extremely unlikely.
Sunday, LHP Jason Vargas: The least known of the three, Vargas has gone from Marlins' and Mets' castoff to a rock solid starter. His 3.86 ERA is right in line with his 3.69 FIP, though he's not a big strikeout (6.14 K/9) or ground ball (39.1%) guy. Vargas is a legit six pitch pitcher, throwing an upper-80's two-seamer (30.1% of the time), low-80's changeup (30.0%),  mid-to-upper 80's four-seamer (15.6%), mid-80's cutter (11.2%), mid-70's curveball (7.4%), and mid-80's slider (5.7%). That unpredictability is why he succeeds with unspectacular stuff. Vargas has been very hit or miss this year, he's allowed either five-plus runs or two or fewer runs in nine of his ten starts, so there really hasn't been a middle ground.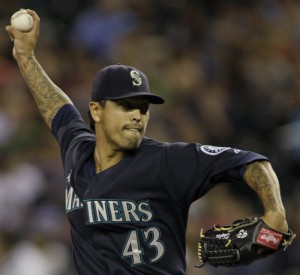 Bullpen: As a whole, the Mariners' relief corps is an unimpressive yet effective group. They don't strike many batters out (6.09 K/9) or do a great job of limiting walks (3.60 BB/9), instead relying on a stout 50.4% ground ball rate to get outs. Closer and Michael Kay favorite Brandon League sports a 3.06 FIP and has fired off four scoreless appearances after allowing ten runs in three innings across four outings earlier this month. Eighth inning guy Jamey Wright (yes, that Jamey Wright) is striking out more than six men per nine while getting a ground ball on more than six out of every ten balls in play. Go figure.
Middle man David Pauley has a shiny 2.27 FIP, but that will change once his 0.00% HR/FB rate returns to Earth (48.6% grounders). Lefty Aaron Laffey isn't a traditional specialist, instead working multiple innings to the tune of a 3.69 FIP. Jeff Gray was just claimed off waivers, and the final man in Seattle's six pitcher bullpen is Yankees' punching bag Chris Ray. Ah, we sure have some good memories of Chris Ray pitching against the Yankees, don't we?
Recommended Mariners Reading: U.S.S. Mariner and Lookout Landing