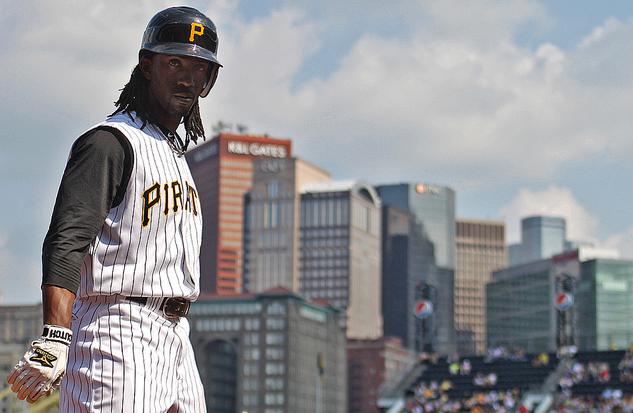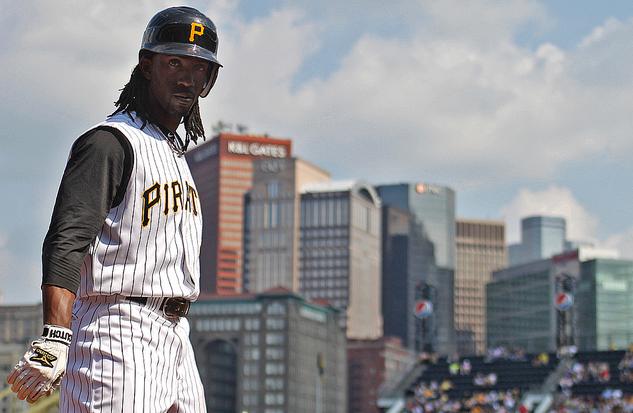 A little over a week ago, I post something about ESPN's Fantasy Player Draft, specifically the sheer absurdity of Wilson Ramos being taken 30th overall. This past week the FanGraphs writers did the same thing at the behest of the readers (contracts were a non-factor, it was all about talent), and the results were published last night. Evan Longoria and Troy Tulowitzki were predictably the top two picks, but Mike Trout was a major head scratcher at three. Why take a prospect when the guys you hope that prospect turns into are still on the board? Oh well, Carson Cistulli's cool like that. Ryan Zimmerman and Joey Votto rounded out the top five.
I picked 15th and took Andrew McCutchen. Pitchers are too risky and I wanted a premium up-the-middle player. McCutchen has yet to turn 25 and does it all; he hits for average, draws walks, hits for power, steals bases, and plays a mean center field. Look at his FG player page and what he's doing this season, it's five-tool player porn. Joe picked two spots after me and grabbed Jay Bruce, a true power hitter still not in his prime at a time when power across the league is declining. Yeah, he plays a non-premium spot, but he plays it damn well and a case could be made that he'll be the best hitting outfielder in baseball with a year or two. Jose Reyes was not picked even though everyone seemed to say they were considering him, and I'm kinda surprised Buster Posey didn't go despite the injury. The only Yankee taken was Robinson Cano at 24. Who would you have taken if you had my pick? Joe's? First overall?
Once you're done with that, use this as your open thread for the evening. The Mets are playing the Pirates (Dickey vs. McDonald), and MLB Network will carry a game as well (teams depend on where you live). No basketball or hockey playoffs tonight, so that's all you've got. Talk about whatever, enjoy.