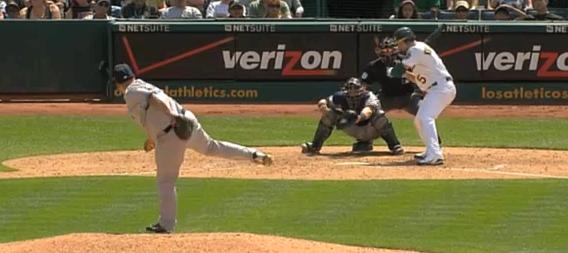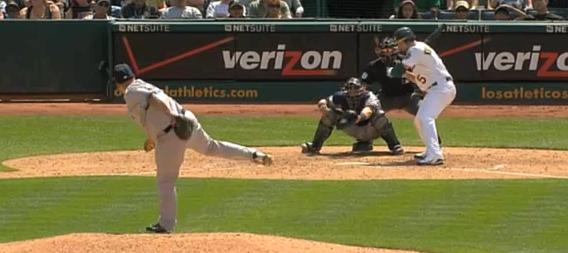 At the moment, the Yankees have eight players on the 60-day disabled list, which is the most I can ever remember them having at one time. Two of the 60-day DL guys are definitely done for the season (Joba Chamberlain, Colin Curtis), and one other almost certainly is (Damaso Marte). Given Brian Cashman's recent comments about Pedro Feliciano ("we don't expect him back this year," paraphrasing), the lefty makes it four players that are likely to stay on the 60-day DL all season. That leaves four players expected to come back during the season that will require a 40-man roster spot opening.
The first one is easy, since Reegie Corona (fractured arm) could just be removed from the 40-man roster when his time on the 60-day DL is up. He's been on the 40-man bubble for over a year now. That leaves Phil Hughes, Rafael Soriano, and Eric Chavez, all of whom will probably be back right around the All-Star break, if not sooner. Something's got to give and relatively soon, so let's dig around the 40-man roster and rank some of the spare parts by how likely they are to be cut from the roster. Let's go with a scale of one through five, with five being very likely to get the axe.
Buddy Carlyle, RHP
Friday's game was basically a microcosm of the Carlyle experience. He was staked to a seven run lead to start the ninth, and he allowed the first three men he faced to reach base, two on walks. That's just not going to cut it. Carlyle's an older guy (33) with unspectacular stuff and extreme fly ball tendencies (35.1% grounders in his career), which doesn't exactly scream "keeper." No offense to Buddy, but guys like him literally grow on trees down in Florida, somewhere along I-4 between Tampa and Orlando. DFAbility: Five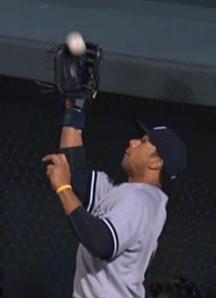 Chris Dickerson, OF
Dickerson is in the big leagues only because Chavez got hurt, and he's been the quintessential defensive replacement/pinch-runner. Over the last 31 days, he has just four plate appearances (one double, three strikeouts) and zero starts, and he doesn't figure to see much playing time anytime soon with Nick Swisher turning things around. We could lump Greg Golson in with Dickerson, since they essentially serve the same purpose and are both in their final option year. Dickerson is a lefty batter and has some more veteran presents, so maybe that gives him a little bit more of an advantage. Either way, he's a guy that you can see serving a purpose down the stretch, especially when rosters expand in September. DFAbility: Two
Steve Garrison, LHP
A groin injury robbed Garrison of a month-and-a-half of the season, and he's just now rejoining the Double-A Trenton rotation. He's the only significant left-handed pitching prospect the Yankees have at the upper levels (aside from 20-year-old Manny Banuelos), so that alone is likely to save his job. Garrison also has a minor league option remaining for next year, and that works in his favor as well. I think he's safe. DFAbility: One
Brian Gordon, RHP
Signed because the team needed a little pitching depth, Gordon has been nothing more than serviceable in his two starts and the Yankees even decided to use today's off day to skip his turn in the rotation. I still think he's a middle reliever at best, and frankly he falls into the Carlyle category of older fly ball guys with unspectacular stuff growing on trees in Florida. The only thing Gordon has on Carlyle is stamina; he's stretched out and can throw 100 pitches if need be. That's slightly more useful as the seventh guy/mop-up man in the bullpen. DFAbility: Three
Gus Molina, C
The Yankees only have three catchers on their 40-man, four if you want to count Jorge Posada as the emergency guy. Teams will usually keep that third catcher on the roster just in case, but the Yankees have Jesus Montero just a phone call away if they need a long-term fill-in. Gus is more of an up-and-down, short term guy. He's not completely safe, but he's also not the first guy on the chopping block. DFAbility: Three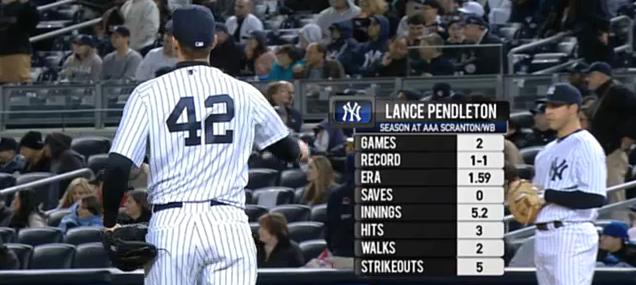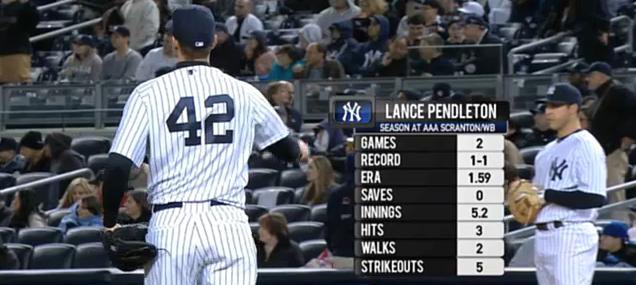 Lance Pendleton, RHP
As far as I'm concerned, Pants Lendleton and Gordon are interchangeable, at least in terms of expected results. Pendleton is a little younger and has more minor league options remaining, but they're basically the same guy when you get down to the nuts and bolts of it. DFAbility: Three
Kanekoa Texeira, RHP
Mini-Tex is currently on the disabled list in the minors for an unknown reason, but that doesn't really stand in the way of being removed from the 40-man roster. He was horrific in his short time with Triple-A Scranton (19 baserunners, 13 runs in 4.1 IP) but that could have been related to the injury for all we know. That said, the emergence of Hector Noesi and the somewhat surprising usefulness of Cory Wade make Texeira expendable. DFAbility: Four
* * *
It's also worth noting that Justin Maxwell will miss the rest of the season after tearing his labrum robbing a homerun in Triple-A, so I suppose the Yankees could always activate him off the minor league disabled list, promote him to the big leagues, then immediately stick him on the 60-day DL to clear a spot. Maxwell, his agent, and the union will love that because he'll get to collect a big league salary and service time when he otherwise wouldn't. I just can't ever remember a team, nevermind the Yankees, doing that. It's worth a mention though. Jeff Marquez's shoulder issue is another wildcard; if the injury is serious enough to require a 60-day DL trip, well there's another spot. I suppose they could also release him, Amary Sanit-style. Until then, Carlyle and Texeira should be looking over their shoulders.